So a while back I had decided to redesign the Cyclops and shelved it but more recently with all the buzz with MWO, I decided to take another crack at it. Mind you, I'm not much of a fan of the Cyclops' look and I've never taken the thing for a spin on tabletop (I haven't really played beyond a few games after the game was reintroduced as Battletech after Battle Droids) nor on computer so I'm not entirely sure how it plays.
Anyway I got my computer running finally after a few weeks of it being terribly broken and thought I'd share. Here are a bunch of thumbs I scanned in on my crappy scanner and compiled: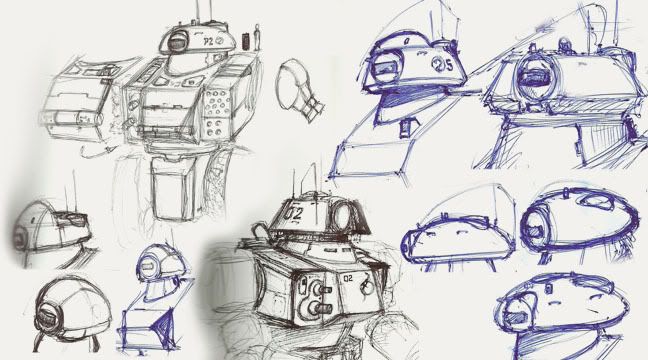 I'm kind of leaning towards the sensor dish version here but I'm thinking it pulls away from the Cyclops name without some kind of blatant glowing eye, so I'll probably end up with something else in the end.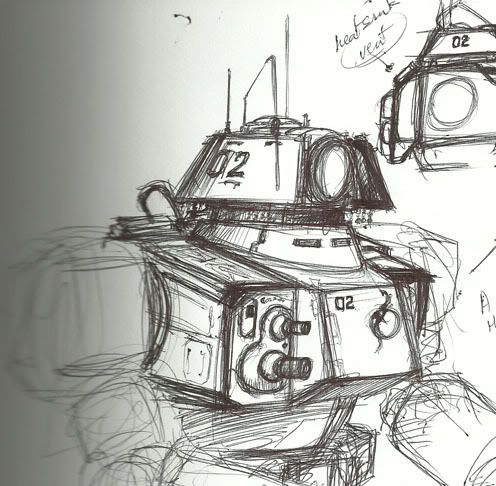 It's work in progress, of course.
Some of the ideas I tossed around was the head was sort of like a turret with things like antennae and sensors coming off of it as command vehicles tend to have. Another element that I probably won't incorporate in the end is a telescoping "neck" to raise the turret as a sensor mast -which would basically place the cockpit in the neck. The original design did have a long neck though. Not sure if I want to keep that. On the right side was a pair of lasers which I mounted into a ball mount with a reinforced plate. The LRMs, I placed on top left top so it could be angled upwards to fire. I haven't quite decided how to arrange the SRMs or the AC20 yet. I figure the AC20 is going to be a fat honking weapon that sticks out a bit instead of the stubby thing that is shown in the illustrations and minis.
Edited by Creepy, 03 June 2012 - 01:16 AM.