well been meaning to for a while, and the outher guys thread inspired me. So im renovateing and i thaught i would fix up a new desk while i was at it. The plan is that all my pc stuff can be out the way over there so it can be neet looking and awsome and leaving me alot of room. so i have to make it to hold my server and my main pc.
I'm useing 20x38m strip pine for this. should be fun!!!
so ive started off by makeing a basic frame useing thiner wood but will brace it more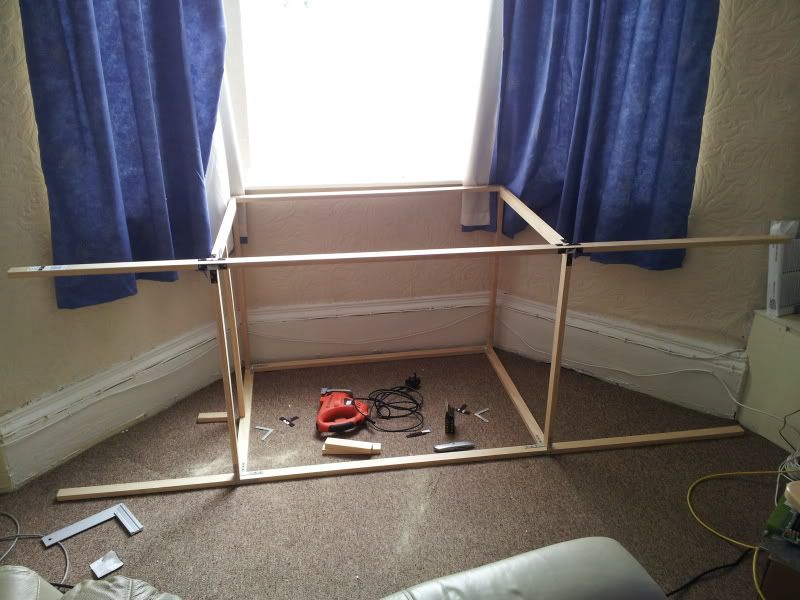 starting to add the braces now, going to go get more fixtures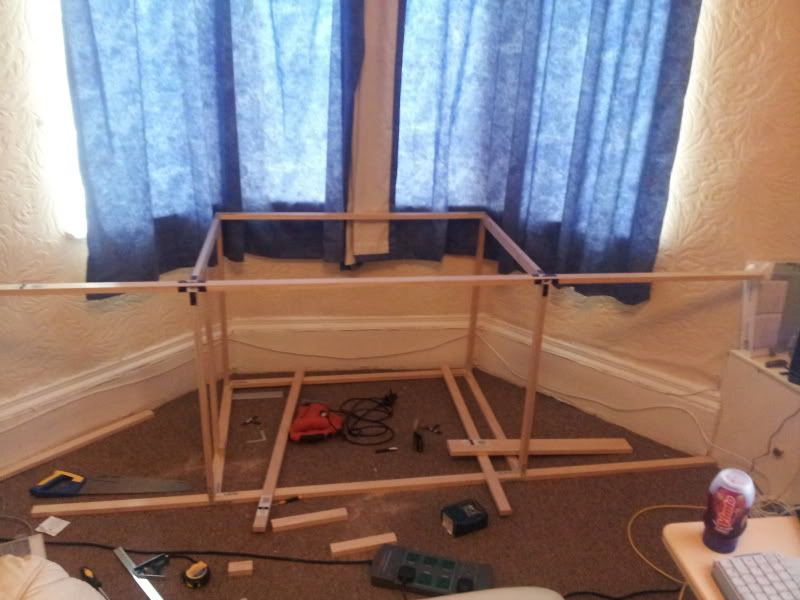 am temted to make this in to a cockpit its got the shape for it,.. but i had better not lol
Edited by Scilya, 28 June 2012 - 10:58 PM.