3
Mariks Marines
Started by
Wimmster
, Jul 02 2012 08:15 PM
You cannot reply to this topic
Posted 14 July 2012 - 12:06 PM
The Awesome!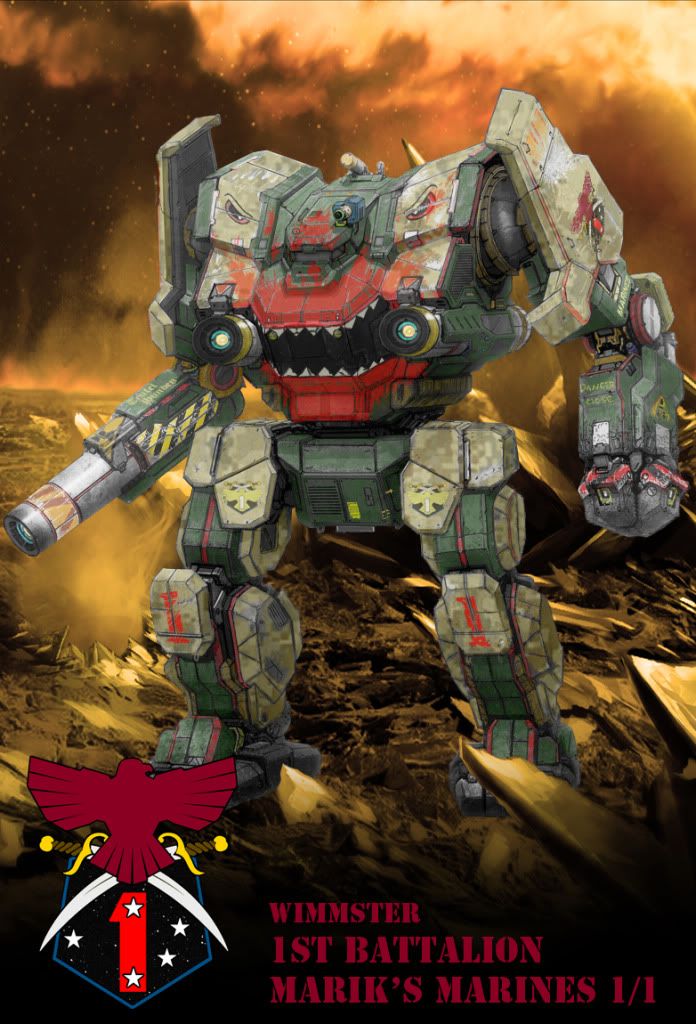 ---
Posted 21 July 2012 - 02:10 PM
Epic Awesome!

---
Posted 29 July 2012 - 10:05 AM
A re-post from IntruderAlert!
This is the code of conduct we will likely be following as a Marik loyal mercenary unit.
Codes of conduct (rev. 12-5.a)
By order of the Captain-Generals, all Marik military and support personnel
are to adhere to the following codes of conduct in the highest traditions
of this command. This message is for general distribution, open protocol.
I. Loyalty to Self and Service
All members of the Marik military, no matter their capacity, are to
maintain the highest standards of loyalty to themselves and to the duties
that they perform. This involves, but is not limited to: personal behavior
while presenting one's self as a member of House Marik, performing any
function relating to a public capacity while a member of the Marik military
organization, and presenting a strong showing of support for fellow
personnel.
II. Loyalty to Unit and House
It is of vital importance to maintain the highest standards when
interacting and acting along with members of the same unit. Members of the
same Lance are expected to support each other as well as being loyal to
House Marik. If one individual is incapable of trusting another to perform
their duties then a weakness is created within the unit and within the
House itself.
III. Personal, Unit and House Honor
Above all Else, Honor is respect for rank, privilege, talent and ability.
Members of House Marik are expected to maintain the highest standards of
honor and integrity in all actions and conversation. This honor and respect
is also to be given to one's enemy no matter their level of skill or
apparent lack of integrity. An enemy may one day come to your aid or become
your ally.
IV. Discipline
Discipline, in addition to loyalty, integrity, honor and respect is the
foundation upon which any military force is structured. As applied to the
codes of conduct, discipline implies control over one's actions in any
situation and adherence to the codes of conduct.
V. Commands
Direct orders within the House Marik organization will not be given with
the expectation of immediate or robotic action. An order is a request to
perform an action that, as an individual, you should already know is
required to be performed for the betterment and survival of self, unit and
House. Leadership is by example; compliance with orders is out of respect
for the capabilities of those in command. If an order is refused but a
satisfactory result is achieved then no retributive action is required.
Every member of this organization is an individual who is expected to
perform for the honor and survival of this organization.
VI. Interaction with Peers
Simply put, whenever a member of House Marik is conversing or interacting
with anyone within or outside of this organization the other is to be
respected and treated as an equal. If the other proves him/herself beneath
your station do not resort to petty threats and insults. Treat all you
opponents, on the battlefield and off with respect, even though they may
not deserve it. It is the duty of every Marikan to show that they are
beyond reproach and maintain the highest standards of honor, integrity and
loyalty.
VIII. Mercy and Mayhem
In compliance with the previous codes as mentioned above the quintessential
mercy is the clean, swift death of your opponent. Do not place yourself or
your lance mates in a position where stupidity or failure of action will
place them or yourself in jeopardy. Uphold the codes of conduct but do not
ever, ever once believe your opponent(s) will treat you with any kind of
honor or respect in turn. When it comes right down to the wire, take the
opponent(s) out and provide them no reason to question your ability, honor
or integrity but always remember to uphold the standards of House Marik.
EDIT for size
Edited by Wimmster, 29 July 2012 - 10:12 AM.
---
Posted 29 July 2012 - 10:13 AM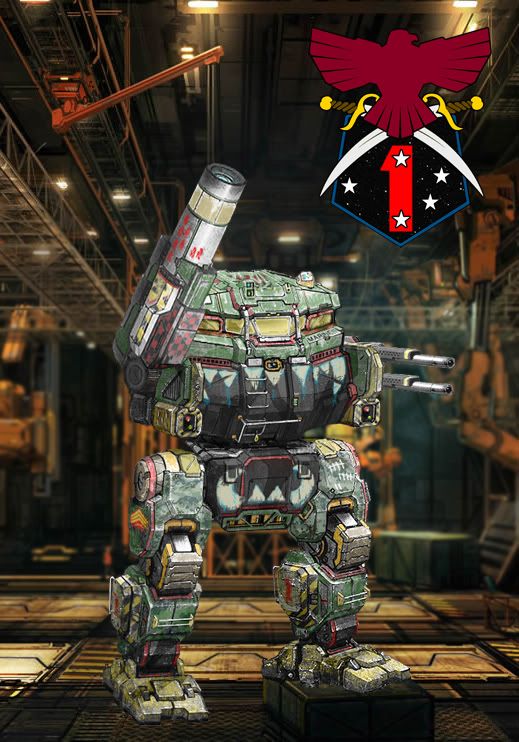 ---
---
---
1 user(s) are reading this topic
0 members, 1 guests, 0 anonymous users