Blackfire1, on 24 June 2012 - 11:41 PM, said:
So you basically restating the ideal that the loss of the individual is increased by the act of role idolization and that the enemy of my enemy is my friend. Did I get that right?
Oh and we got something better then a Union, 2 Leopard and a 5-dock Jumpship.
the Pirogi dropship with built in Potatoe hyper drive.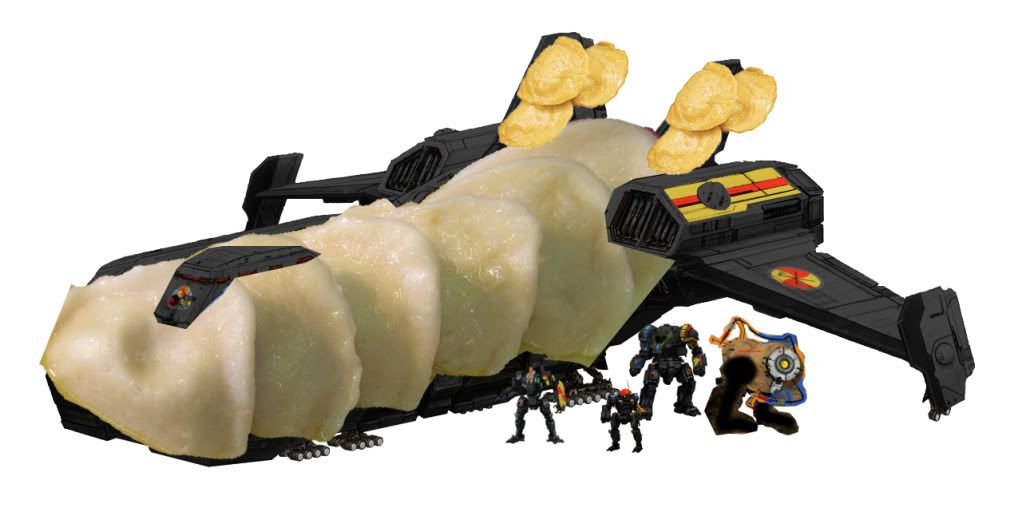 That is one tasty looking dropship!