FYI in case anyone invested in a weapons config.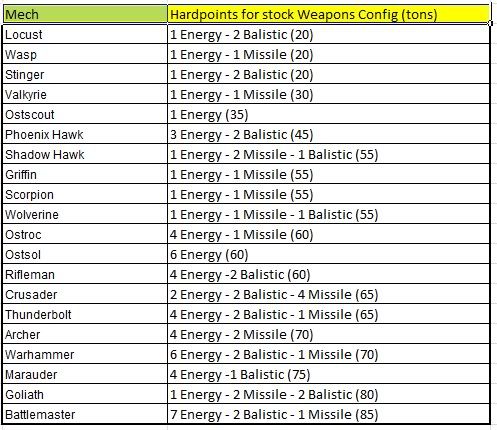 Now that I've looked at possible matches for these.. except for a few.. WHY.. would you? Particularly the lights are just terrible, why would you sacrifice a Commando capabilities for a Wasp's load out? or an Ostscout? Bleh!
All that doesn't change really until you get tot he heavies where variation grows due to the weight and number of hardpoints. Like the Warhammer (HV) and Battlemaster (AS) which have a lot of energy.
Edited by Vexgrave Lars, 16 May 2012 - 10:30 AM.