WHAT IS MECH_CON?
Mech_Con is a special one-day event dedicated to the celebration of BattleTech and MechWarrior. Hosted by Piranha Games and featuring Harebrained Schemes, Catalyst Game Labs, and MechWarriors from around the world, join us for the ultimate MechWarrior event and get a front-row seat for the Grand Finals of the MechWarrior Online World Championship Tournament!
What's happening at Mech_con?
MWO WC 2016 Finals
Root for the Regional Champions as they meet on the battlefield to fight for their share of the prize pool and a shot at the World Championship title!
The History of MechWarrior
A presentation featuring Jordan Weisman, Mitch Gitelman, and Randall Bills, hosted by Russ Bullock.
The Future of MechWarrior
Join Russ Bullock and Piranha Games as we look ahead to the future of MechWarrior.
A BATTLETECH Presentation from Harebrained Schemes
By Jordan Weisman, CEO of Harebrained Schemes and Creator of BattleTech and MechWarrior.
Demo stations for HBS's BATTLETECH
Check out the latest build of BATTLETECH, the upcoming game from Harebrained Schemes.
A Presentation from Catalyst Game Labs
By Randall Bills, Managing Developer of Catalyst Game Labs.
BattleTech tabletop demo stations
The Catalyst Game Labs BattleTech Demo Crew will be running play-sessions throughout the day.
1v1 MechWarrior Online Stations
MechWarrior Online stations will be available throughout the day for players to compete against each other for prizes on a brand new 1v1 map.
MechWarrior Online Machinima Contest Results
The top five entries for the Machinima Contest will be presented, with Mech_Con attendees casting their votes for their favorite creation.
Q&A Sessions
Q&A Sessions will be running throughout the day. Engage with the teams and creators behind the MechWarrior and BattleTech franchises, and get insight into areas such as Game and Level Design, Sound Engineering, 'Mech creation, and more!
Autograph Tables
Free autograph tables featuring Alex Iglesias, Jordan Weisman, and Randall Bills will be running at specific times of the day, so feel free to bring your favorite BattleTech gear and books, or pick up something from one of our Merch tables.
Plus More
We have Merch tables! Prizes and give aways throughout the day and food buffets will be available for Lunch and Dinner at no extra charge. Each Mech_Con ticket will additionally provide you with 2 complimentary drink tickets.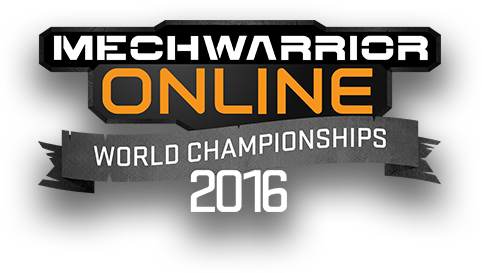 MWO World Championship Finals
The Grand Finals of the first-ever MechWarrior Online World Championships will take place on the Mech_Con Main Stage. Watch the three Regional Champions from North America, Europe, and Asia as they meet on the battlefield in a series of Best-of-Five matches to fight for their share of the $143,485 USD prize pool, and a shot at the first-ever World Championship title!
Who's going?
PGI President
Russ Bullock
, Co-Founder
Bryan Ekman
, Lead Designer
Paul Inouye
, Concept Artist
Alex Iglesias
, and the whole PGI family will be on site to celebrate MechWarrior and kick off the MWOWC Grand Finals!
Jordan Weisman
CEO, Creator of BattleTech and MechWarrior
Mitch Gitelman
President and Co-Founder, Producer for MechCommander 2
Mike McCain
Game Director for BATTLETECH and the Shadowrun Series
Randall Bills
Managing Developer
Catalyst Game Labs
BattleTech Demo Crew
Other Guests
George Ledoux

Voice Actor

Daeron AKA "Bombadil" & Phil AKA "Sean Lang"

NGNG Crew

Sidestrafe, TrainsyTV, Acrazyhippie69

YouTube and Twitch Streamers

Bandit B17 and Mdmzero0

MWOWC2016 Shout Casters

Anthony "Shimmering Sword" Scroggins

Artist
Location
Transit and Travel in Vancouver
Vancouver has an excellent transit system, the Vancouver SkyTrain 'Canada Line' runs straight from Vancouver Airport to Downtown Vancouver. Vancouver taxi services coming from Vancouver Airport (YVR) operate on a flat-rate Zone fare system.
Commodore Ballroom

Starts: 12:00 PM - Ends: 1:00 AM
Your Mech_Con ticket will get you access to all Mech_Con events, including food services throughout the day (Lunch, Dinner, and Snacks) along with 2 Drink Tickets. Mech_Con will operate on an 'in-and-out' system, so feel free to come and go at your leisure. Tickets cost $60 CAD, plus tax and service charges.