0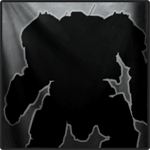 Why Doesn't Patcher Check For Available Space?
Started by
Bilbo999
, Nov 14 2017 06:33 PM
MWO Portal
You cannot reply to this topic
Posted 14 November 2017 - 06:33 PM
Why doesn't patcher check for available space before downloading patch?

---
Posted 15 November 2017 - 07:02 AM
I had 10GB <--- GIGABYTEs free when it patched the 600mb patch and it ran out of space. Wtf PGI same deal for years now. Fix your patcher to clean up during patching!

---
---
---
1 user(s) are reading this topic
0 members, 1 guests, 0 anonymous users