0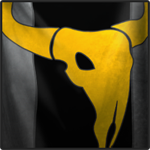 You cannot reply to this topic
Posted 16 November 2021 - 02:21 PM
---
Posted 16 November 2021 - 04:13 PM
Thanks for the fixes, especially the minimap fix!

---
Posted 17 November 2021 - 01:42 PM
The crashed drop ship crates still all empty. 7 crates and in no one is anything.
still missing the shift+left click selling 10 items at once that suddenly disapeared after Kestrel dlc update.
Also binding Weapon groups in Load out screen.
Edited by Mighty Spike, 18 November 2021 - 07:38 AM.
---
Posted 19 November 2021 - 05:13 AM
I know its not that easy but the moment i finished another game and wanted to start a new MW5 campaing with mods the patch comes and breaks the essential mods until "fixing" again.
I guess that is very contraproductive in context to establishing a healthy mod scene that keeps the interest in the game going for years to come which translates into additonal sales imo.
While i apllaud patching the game it would be also great the more minimalistic effects it would have on Mods.
Edited by Thorqemada, 19 November 2021 - 05:13 AM.
---
---
---
1 user(s) are reading this topic
0 members, 1 guests, 0 anonymous users