Is there some reason that a LPL would be more efficient when mounted in the Jade Kite's torso than when it is mounted in the left arm?
In Left Arm: 1.54/2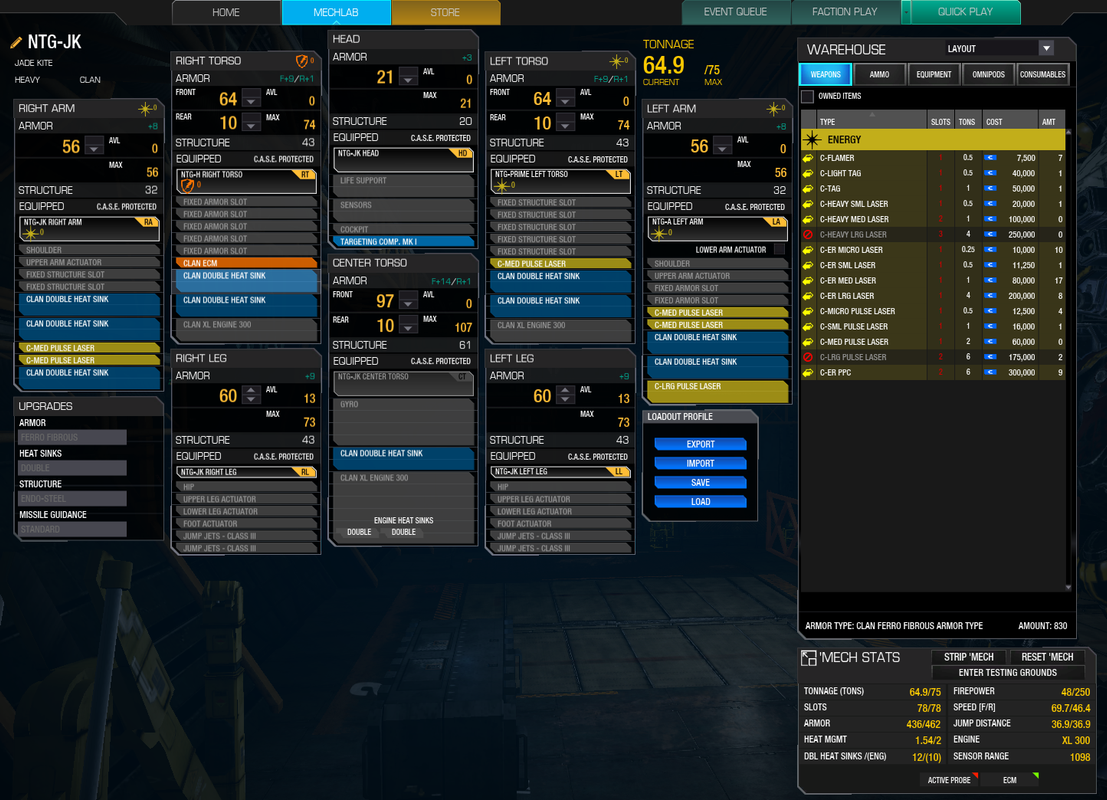 In Torso: 1.67/2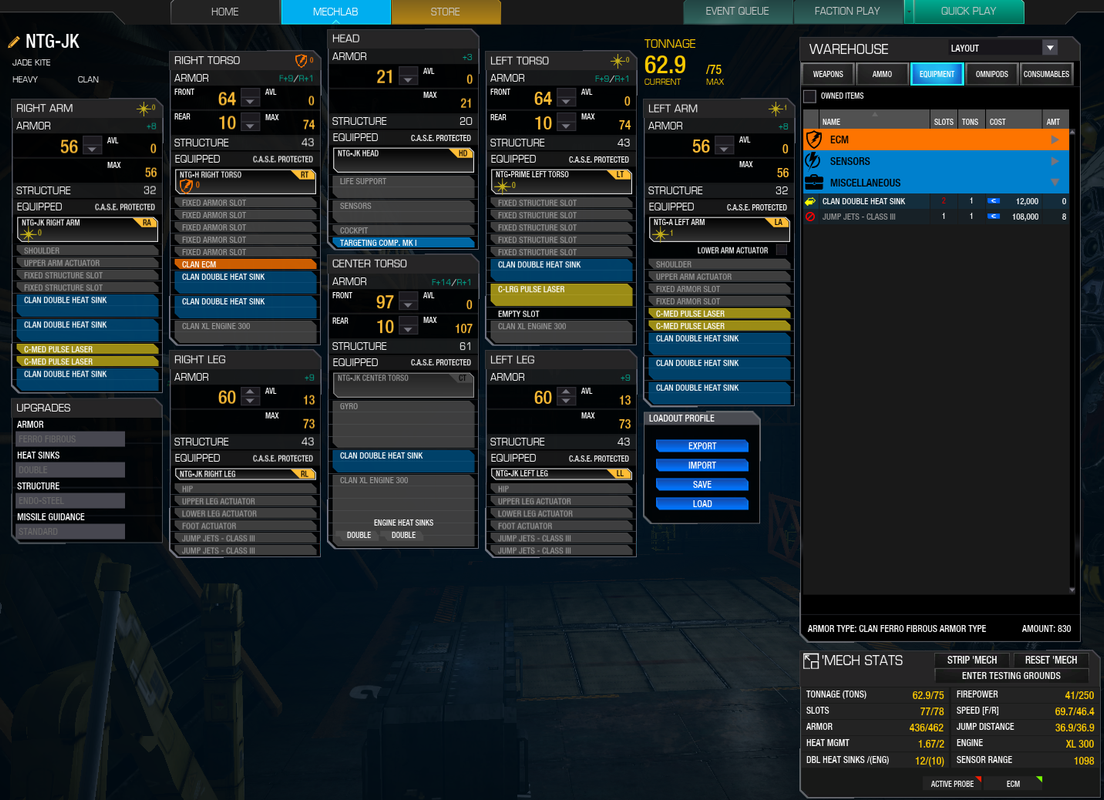 Edit:
I also noticed that the total number of heat sinks didn't decrease despite me removing one
.
Sorry I'm having a senior moment. I removed a MPL.
Edited by Grospoliner, 05 June 2023 - 02:03 PM.