12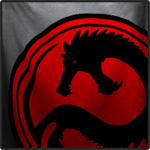 You cannot reply to this topic
Posted 11 June 2016 - 02:09 AM
Very impressive work.

---
Posted 02 July 2016 - 03:28 PM
I am amazed by the skill and craftmanship of the guy`s on MWO who are able to rip and convert MWO files to be used for 3d printing, I am a toolmaker and got into it through my love of modelling, there isn`t much i can`t build if i put my mind to it but the skill required to do what you guy`s do is beyond my capabilities, I bow to your skill and ingenuity.

KUDOS

---
Posted 05 July 2016 - 11:24 AM
That is just lovely! Makes me want to drive my Founders Hunchie! Looking forward to the finished product.

---
---
---
1 user(s) are reading this topic
0 members, 1 guests, 0 anonymous users