2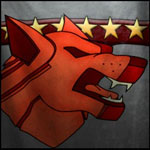 You cannot reply to this topic
Posted 04 January 2017 - 12:34 PM
I got stuck here unable to move the entire match. I jumped from the lower part and landed here.
---
Posted 26 October 2017 - 09:42 PM
Hi there. I just got stuck at this Location as well. Coordinates I retrieved were...
4638.9 _ 4398.7 _ 52.1 --- E7 Grid Area
...and had to sit there the rest of the match, calling for help that never came. That area should be walkable.
~Mr. D. V. "
Stuck and depressed...
" Devnull
---
---
---
1 user(s) are reading this topic
0 members, 1 guests, 0 anonymous users