5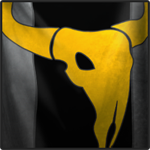 Welcome To The New Community Page!
You cannot reply to this topic
Posted 03 February 2017 - 04:23 AM
Cool! Well done. A place where people could link there TeamSpeak/Discord if they wanted would be a good addition.

---
Posted 06 February 2017 - 11:26 AM
Heya folks - I was chatting yesterday with some folks and we were wondering if it was possible to get the Twitch feed to sort in a different way: lesser-known's first, or random. As it is, when the popular streamers are on the folks without a lot of followers aren't going to get the spotlight. Maybe that's by design though? Just a thought. Thanks!

---
---
---
1 user(s) are reading this topic
0 members, 1 guests, 0 anonymous users