8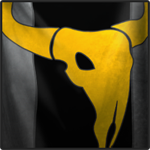 You cannot reply to this topic
242 replies to this topic
Posted 08 January 2018 - 05:33 PM
The empty window in the in-game store page makes me very sad.
---
Posted 09 January 2018 - 01:40 AM
Here's another one thanking so much for the sales and wishing for another wave that covers the long time unseen mechs for sale, like the Commando, Awesome, Trebuchet, Kintaro, Orion, Highlander, Jenner, Quickdraw, etc.

Many thanks in advance!

---
Posted 10 January 2018 - 11:32 AM
No Clan Wave 1?
---
---
---
1 user(s) are reading this topic
0 members, 1 guests, 0 anonymous users