1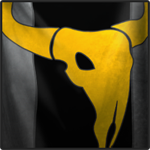 Stocking Stuffers Event Is Extended To Jan 8Th!
You cannot reply to this topic
Posted 05 January 2018 - 11:58 AM
Very generous PGI
Thank you all soo much!

---
Posted 06 January 2018 - 01:20 AM
Buenaventura, on 05 January 2018 - 09:07 AM, said:
I can easily queue for QP, but not for FP. Even if there is a call for arms and I answer it, it just seems to put me in a queue with nothing happening for longer than my patience holds. LFG doesn't specify what you actually want to do, so you could be invited for clan invasion, when you want to do IS scouting.

It seems FP is currently broken for freelancers. Choose a career - either merc or loyalist
Quote
So, where are those extra stockings for the QP crowd?
Nowhere. PGI wants to get more people to start playing FP.
---
Posted 14 January 2018 - 11:36 PM
Well, thanks to the extension and the bonus loot bags in FP mode I decided to go all guns blazing on the last day of the event, and after a hectic marathon of matches managed to go from the initial 100 I had at the beginning of the day to the required 200 loot bags, and even had 30 spare minutes before the vent ended (so close...). My Summoner is no mine. Thanks!
However, I must say that if the event had had these rules from the beginning, it would have been much less of a job and much more of a game. You know, a bit every day just because you don't discard it from day one.
Edited by dominikabra, 14 January 2018 - 11:36 PM.
---
---
---
1 user(s) are reading this topic
0 members, 1 guests, 0 anonymous users