3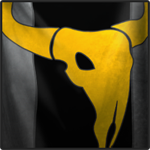 Countdown To Hellfire Release July 17Th
You cannot reply to this topic
Posted 17 July 2018 - 02:12 AM
Glad i skipped the pre-order, not sure i'd even drop cbills on one.

---
Posted 17 July 2018 - 08:45 AM
InnerSphereNews, on 10 July 2018 - 10:02 AM, said:
Hellfire: Size Comparison
the new mech lab has made it difficult to get direct scale comparisons
but we hope these screenshots will give you a general idea of the mech's size.
Hi PGI,
You should go into a 1v1 on Steiner Coliseum and stand on the raised metal platforms along the side.
Take any new mech and any mech of similar weight or size, stand beside each other, and screenshot the mech scale there.
---
Posted 17 July 2018 - 07:12 PM
The side torso's are huge and ct is tiny.

---
---
---
1 user(s) are reading this topic
0 members, 1 guests, 0 anonymous users