0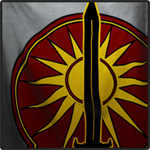 Cannot Check, Because It Searches Game For 20 Minutes And Then I Quit
Started by
Diavlo
, Aug 29 2018 07:10 AM
You cannot reply to this topic
Posted 29 August 2018 - 07:10 AM
Cannot check new patch
Too many game modes or something.
Its really discouraging.

---
Posted 29 August 2018 - 07:14 AM
Just cancel the search and launch it again and you will get into a match in 1 minute or less.
Edited by admiralbenbow123, 29 August 2018 - 07:23 AM.
---
Posted 16 October 2018 - 10:38 AM
I've had to Change Servers - the USA Servers seem to be having Issues at the moment, the Pacific Server (that I'm closest too - isn't working) and the UE servers are running.

Everything has gone down hill the latest Patch, with Frame Rates at 2 FPS at times... This is a server issues and not a graphics issue.

The Game is now Unplayable to any kind of enjoyment.

---
---
---
1 user(s) are reading this topic
0 members, 1 guests, 0 anonymous users