0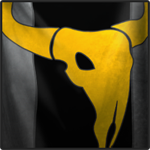 This topic is locked
Posted 26 December 2011 - 09:00 AM
Mon. Dec 26, 3048: 1st Regulan Hussars hosted previous commander, now representative, Baron Gerald Cameron-Jones at festivities.

---
Posted 26 December 2011 - 09:21 AM
Baron Gerald Cameron-Jones
started out as the commanding officer of the
1st Regulan Hussars'
famous "
Rolling Thunder
" Company before rising steadily through the ranks of the Hussars in the ensuing decades. He was soon promoted to command of his battalion and then eventually assumed command of the entire 1st Regulan Hussars. He retired in 3044 to pursue a career in politics, becoming a representative for his homeworld of
Harmony
.
Edited by Ghost, 26 December 2011 - 09:24 AM.
---
Posted 26 December 2011 - 10:32 AM
He looks like a character straight out of Miami Vice 1985!!

---
Posted 26 December 2011 - 12:04 PM
Just in case the 1st Regulan pops up anywhere, one should consider that they are one of the most battle harded units and even will play their part in kicking some Jade Falcons ***** a decade from now. I would prefere to be on their side what ever is on the other
---
Posted 26 December 2011 - 12:39 PM
Word of advice. Don't **** a Regulan off. You get 'em mad enough they'll glass your planet. They taught the Word of Blake some lessons on thoroughness during the Juhad.
If you consider using 4000 nukes to glass a planet "overthoroughness" well, they're enthusiastic. Definately my favorite Sub FWL state.
Edited by verybad, 26 December 2011 - 12:40 PM.
---
Posted 26 December 2011 - 02:29 PM
hmmm

---
Posted 26 December 2011 - 02:39 PM
Wow, we are allowed to lay destructions on enemies and civilazations, wield lightnings like ancient gods and are *biept* by naming body parts (and body functions) by the word used in the Oxford dictionary. If anyone finds a planet called Political Correctnes, use some of those spare nukes the 1st still might have!

---
Posted 26 December 2011 - 04:47 PM
He kinda looks like young Charlie Sheen lol

---
Posted 26 December 2011 - 09:17 PM
Got a buddy that was moving "medical supplies" in and out of
Calloway VI
when Cameron-Jones and his Regulans showed up to squash some kind of espionage or raid by House Liao. I guess the word was Liao was a big pain in the back side for the Regulans, but any time Gerald here showed up with his
Battlemaster
, it was a bad day for the Liao forces. Heard he alone was responsible for bringing down sixteen of the Liao 'Mechs, not to mention the unknown infantry and armored units he probably picked off. I also here he makes a mean pumpkin ale... Cheers!
Edited by Vincent Pryde, 26 December 2011 - 09:18 PM.
---
Posted 27 December 2011 - 08:57 AM
Hey Ghost, wasn't this also the 282nd anniversary of Stefan Aramis' coup? Or was that the 27th?

---
---
---
1 user(s) are reading this topic
0 members, 1 guests, 0 anonymous users