4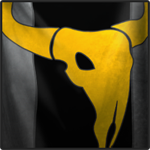 You cannot reply to this topic
Posted 11 June 2019 - 02:24 AM
Was so lucks with two Solo Kills as an UM-60

---
Posted 11 June 2019 - 02:18 PM
DarkFhoenix, on 10 June 2019 - 10:52 PM, said:
I wont worry too much . Its 2 gatcha chests that has a chance of NOT giving you what you want . Those GXP prizes are way more valuable .

Well I have done it! TWICE by accident!


And a while later without really hunting for it... suddenly... :

w00t! w00t!
Also got 2x 400 MC
---
---
---
1 user(s) are reading this topic
0 members, 1 guests, 0 anonymous users