Since 3rd Feb night Hong Kong time, after game resting for dinner and restart game meet this problem.www.my-acoustic.com/images/every next day crash.JPG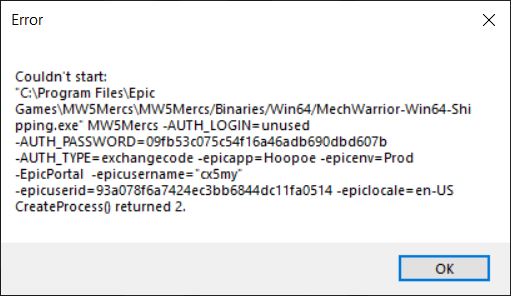 The epic launcher then attempted to reinstall by itself but still can't launch.
Then I verify it, which receive message to uninstall, which I did, finally reinstall and worked.
But then Feb 4th morning, happened again, uninstall unsuccessful due this file persist = MechWarrior-Win64-Shipping.exe
force run administrator delete not successful. Restart PC and the file is gone, then reinstall start.
Feb 5th morning again, this time verify NOT OK, just restart PC then verify OK and game can launch.
Feb 6th morning also meet this problem. Today, just direct verify and OK.
why so much problem?
www.my-acoustic.com/images/every next day crash.JPG