2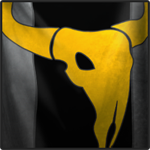 Bonus Content With Mc Purchase
You cannot reply to this topic
Posted 24 June 2020 - 02:11 AM
I would appreciate a Mastery Bundle sale in the future.

---
Posted 26 June 2020 - 04:52 AM
Is this still on? I bought 3 1250 MC packs and so far only got the GSP and MechBay for the first 2 purchases...
Edited by Big-G, 26 June 2020 - 04:52 AM.
---
Posted 29 June 2020 - 11:15 AM
Well, that is absolute BS... just bought the 14.99 MC gift pack and got the Romeo flea.... wanted the Piranha... haven't bought multiples or anything like that, this is the only time.... kinda sucks that I had no choice in the mech I received..... time to start a support ticket...………..
(edit: listed Incubus instead of Piranha... fixed it)
Edited by Ridir Semii, 29 June 2020 - 12:13 PM.
---
---
---
1 user(s) are reading this topic
0 members, 1 guests, 0 anonymous users