1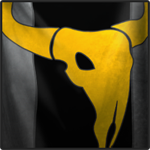 This topic is locked
Posted 28 January 2012 - 09:00 AM
Mon. Jan 23, 3049: Field Marshal, Duke James Sandoval, begins months-long inspection tour of the regiments of the Draconis March.

---
Posted 28 January 2012 - 09:14 AM
Alright, I know this doesn't happen until the first few waves of the FedCom Civil War, but this jackass should be hung for what he does along the Draconis March. He's a fool!

---
Posted 28 January 2012 - 11:33 AM
---
Posted 29 January 2012 - 02:59 AM
I'm actually somewhat curious how an "inspection tour" will actually look like. It's not like they can just ferry in another complete regiment for evaluation purposes to check out performance live. On ever single garrison planet visited. So will they do just simulator battles? I used to have a story idea shelved up for something like this but cannot really remember its details at the moment.

But back to the main question - how do you perform an effective evaluation on an inspection tour when you don't have anything handy you can see live performance pitched against? The simulator-only option seems somewhat inaedequate.

---
Posted 29 January 2012 - 08:28 AM
D, inspection tours are not about the unit's performing combat, it's about how presentable, inspection-ready they are. Games like those on Galatea and several other worlds, surely, across the Inner Sphere, are about making sure units are combat-ready. Remember Murphy's Laws of Combat... "An inspection-ready unit is never combat-ready, and a combat-ready unit is never inspection-ready."

---
Posted 29 January 2012 - 07:06 PM
Silly me, must have thought about a combat readiness report or something, not a mere parade and trooping the colors.
---
Posted 30 January 2012 - 09:06 PM
All that money watesed on a glorified parade. Shameful use of tax money.

---
---
---
1 user(s) are reading this topic
0 members, 1 guests, 0 anonymous users