ATTENTION:
The Beta Meme thread is now available again so please visit all the compiled memes during Closed-Beta days at this link -> MW:O BETA MEME THREAD!
(OVER 200 PAGES OF MEMES!)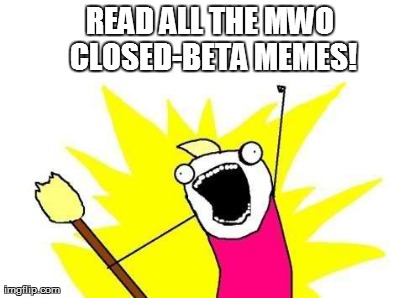 So found a Mechwarrior or Battletech meme or made one because of a certain incident recently? Post it here so we can build up a little bundle of laughter or tears.
I'll start. I suck at layout and text so forgive the editing:
Edited by Elizander, 30 November 2012 - 09:17 PM.