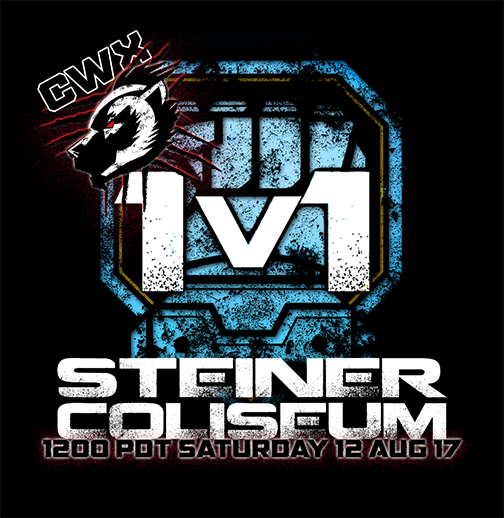 The monthly CWX 1v1 Tournament will be Saturday, the 12th August 2017 at 12:00PM PDT. As usual, the livestream will be on
CerridwynsKeep's channel.
This month is the release of the Clan Heroes II, and just as during the Resistance Heroes release, they'll be giving away TEN total 'Mechs via random give-away (winner's choice);  5 to twitch chat, 5 to participants of the tournament.
Feel free to hit up the #lfg channel and find some partners to practice 1v1s with before the event. If anyone would like to share the event with friends from other servers or communities, feel free to use the following links:
If you have any questions about how the event works, scheduling, or anything else, then please reach out to CWX 1v1 refs on the discord channel.