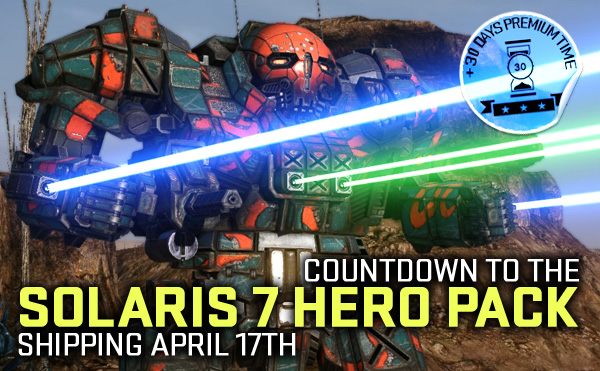 Countdown to the Solaris 7 Hero Pack
Shipping April 17th
LIVE STREAM ARCHIVE!
Solaris 7 Hero Pack Mechs and Fafnir Mech Stream. 
Join Daeron and Phil as they explore builds for the Fafnir and the new Solaris 7 Hero Mechs
URBANMECH UM-SC "STREET CLEANER"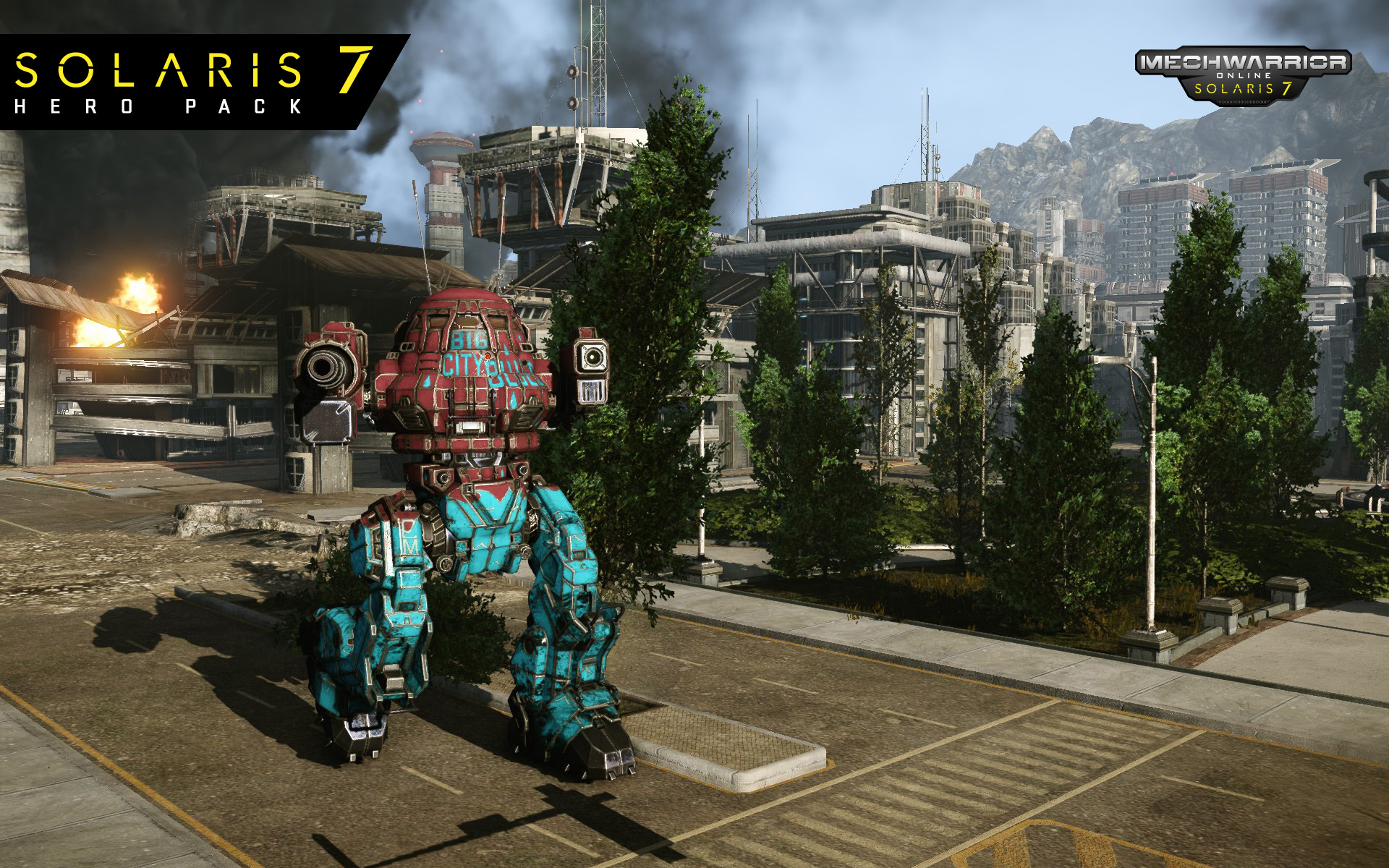 MAD DOG MDD-RV "REVENANT"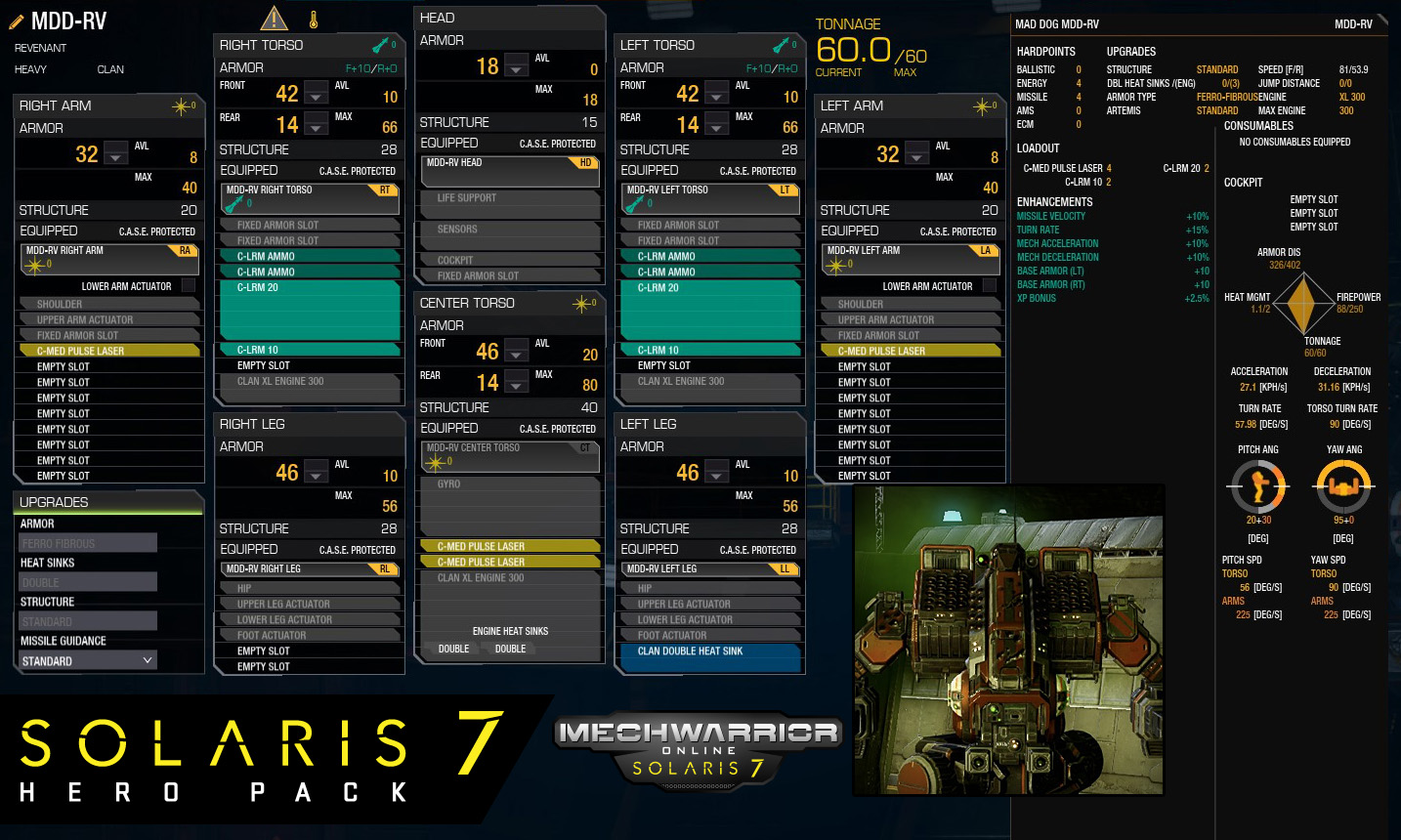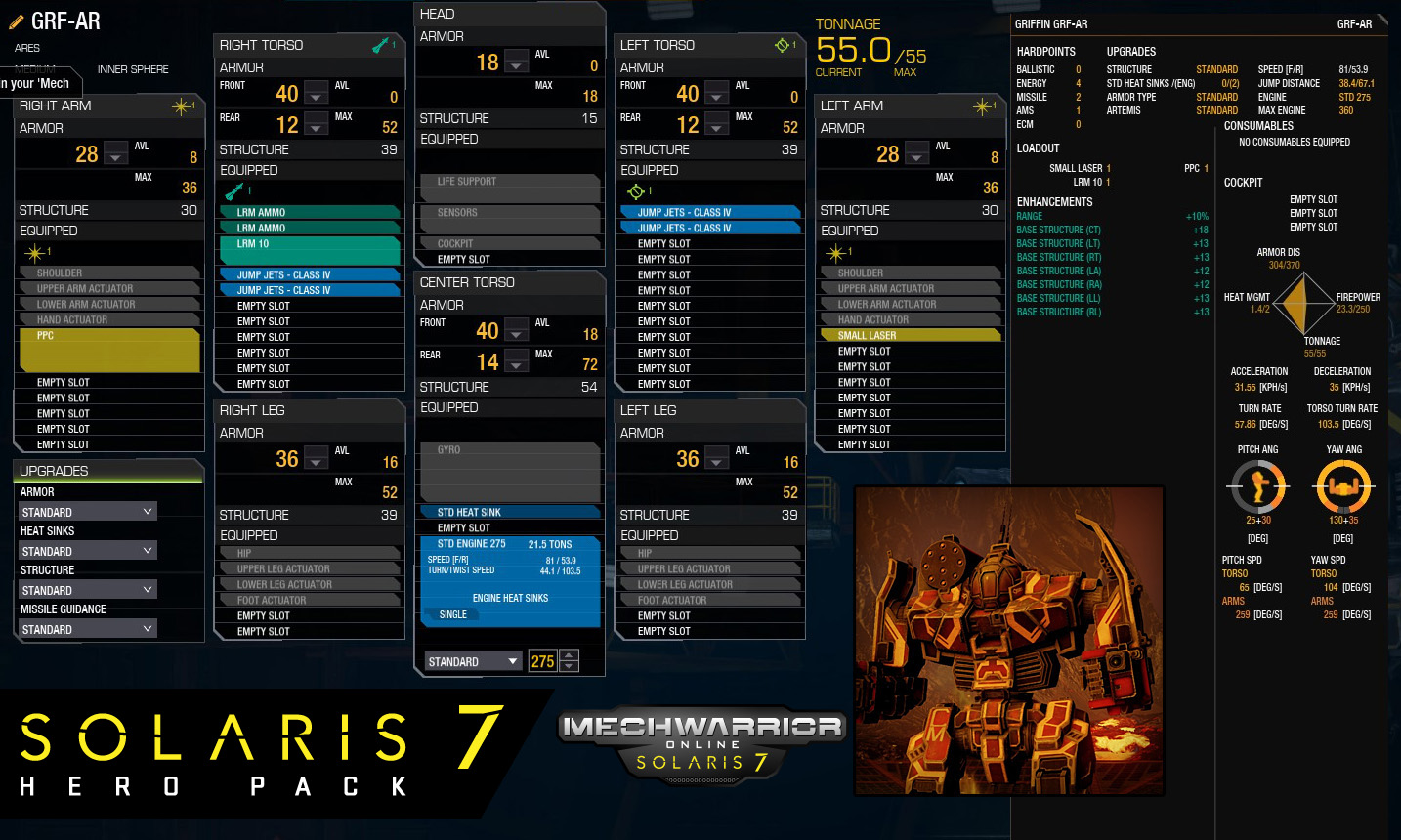 FIRESTARTER
FS9-FS "FIRESTORM"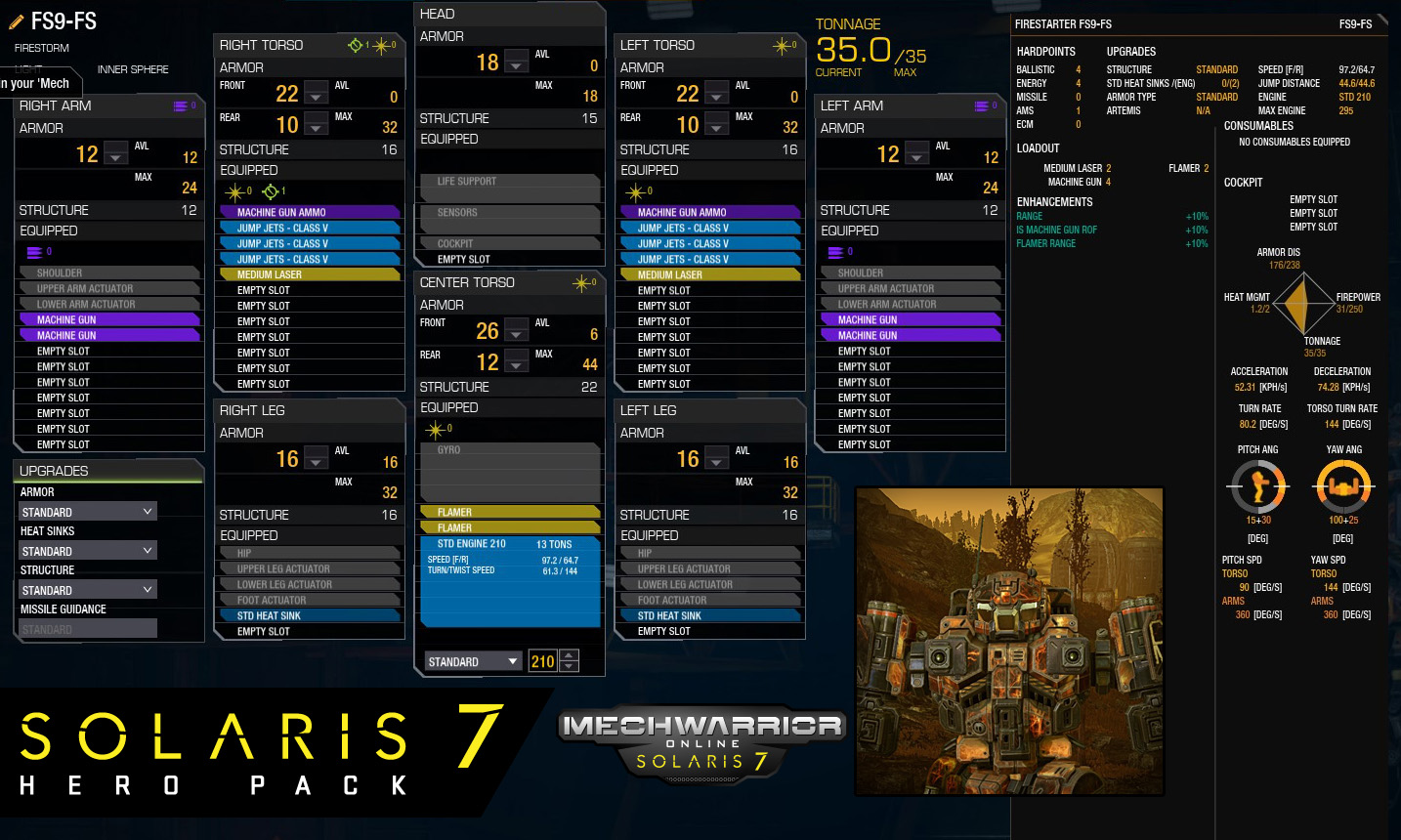 SOLARIS 7 HERO PACK DECAL PREVIEW
MechWarrior Online Solaris 7 Hero Pack Decals 
and 
Solaris 7 Mech Bay 2.0 Decal Placement

The Solaris 7 Update raises the # of Decal slots per mech from 6 to 9!
RIFLEMAN RFL-DB "DAO BREAKER"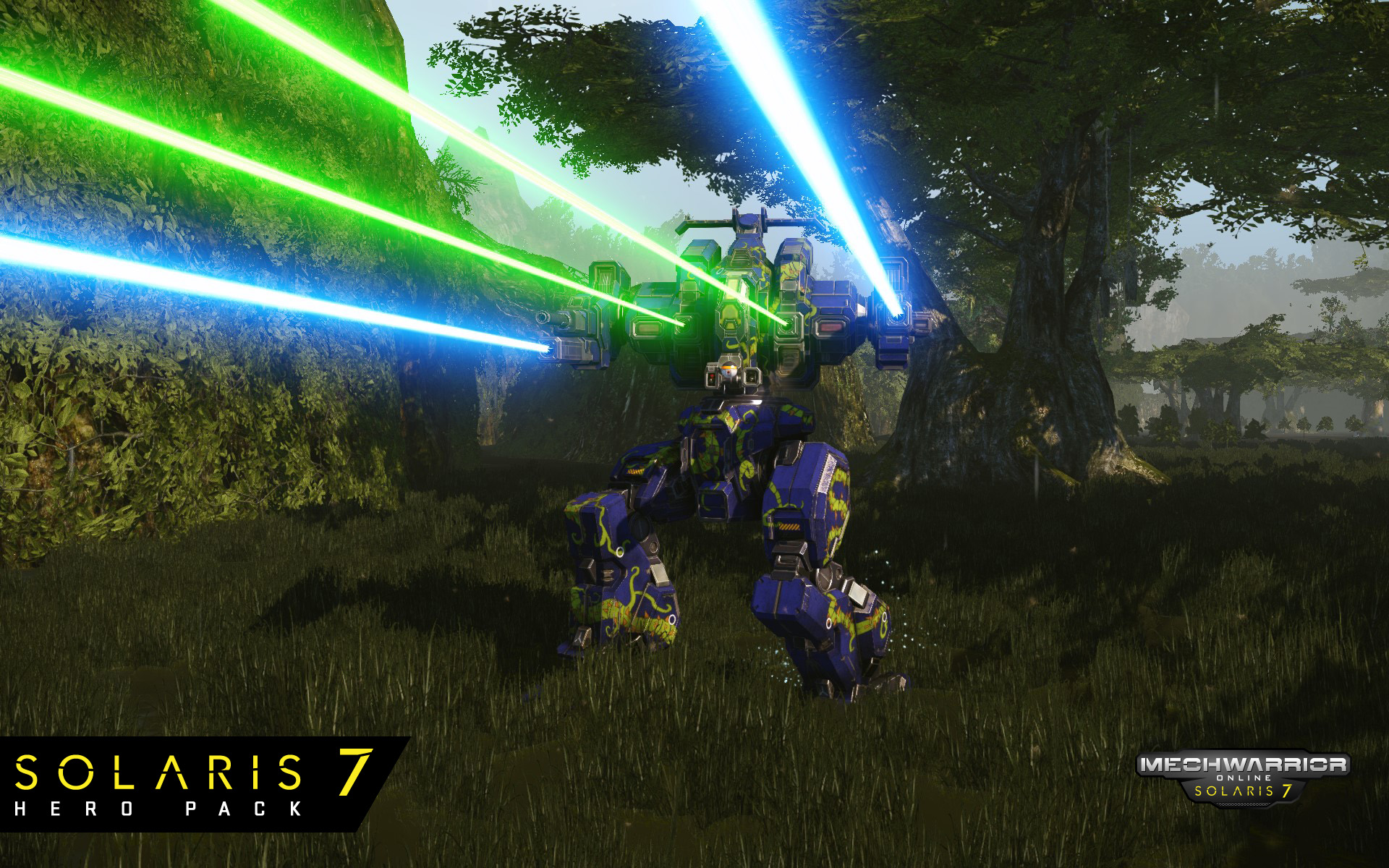 THE SOLARIS 7 HERO PACK NOW INCLUDES
30 DAYS ACTIVE PREMIUM TIME!
But Wait there is more!
April 17th Premium Time will be updated with an Accolades Boost too!
As of April 17th Premium Time will grant:
50% C-Bill Boost in all modes
50% XP Boost in all modes
10% Loyalty and Reputation Boost in Faction Play
10% Accolades Boost in Solaris modes
COMING IN THE SOLARIS 7 HERO PACK!
 5% Accolades Boost granted by the Solaris 7 Booster item! 
Accolades, Like XP, are earned through in-game actions in Solaris 7 modes.
Accumulating Accolades contributes to your Patron Level.
Your Patron level provides additional rewards like new Patron opportunities and Supply Caches!
Accolades can be boosted by:
Active Premium Time
Solaris 7 Booster Item
Solaris 7 Sponsors