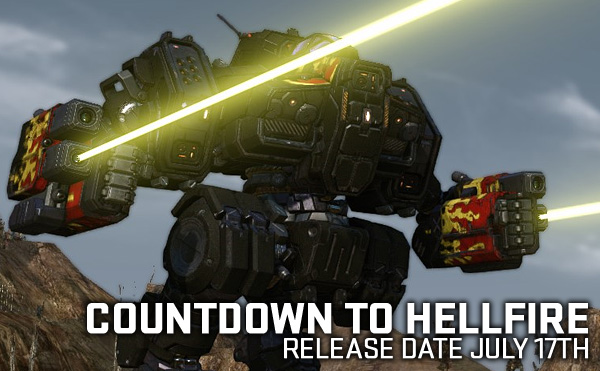 Countdown to Hellfire Release July 17th

Hellfire: LIVESTREAM PREVIEW
ARCHIVE WILL BE POSTED SHORTLY!
 Join Phil, and Daeron as they take a look at the HELLFIRE!
12pm PDT / 3 pm EDT / 7pm UTC 
live on NGNGtv @
Hellfire: Size Comparison
the new mech lab has made it difficult to get direct scale comparisons 
but we hope these screenshots will give you a general idea of the mech's size.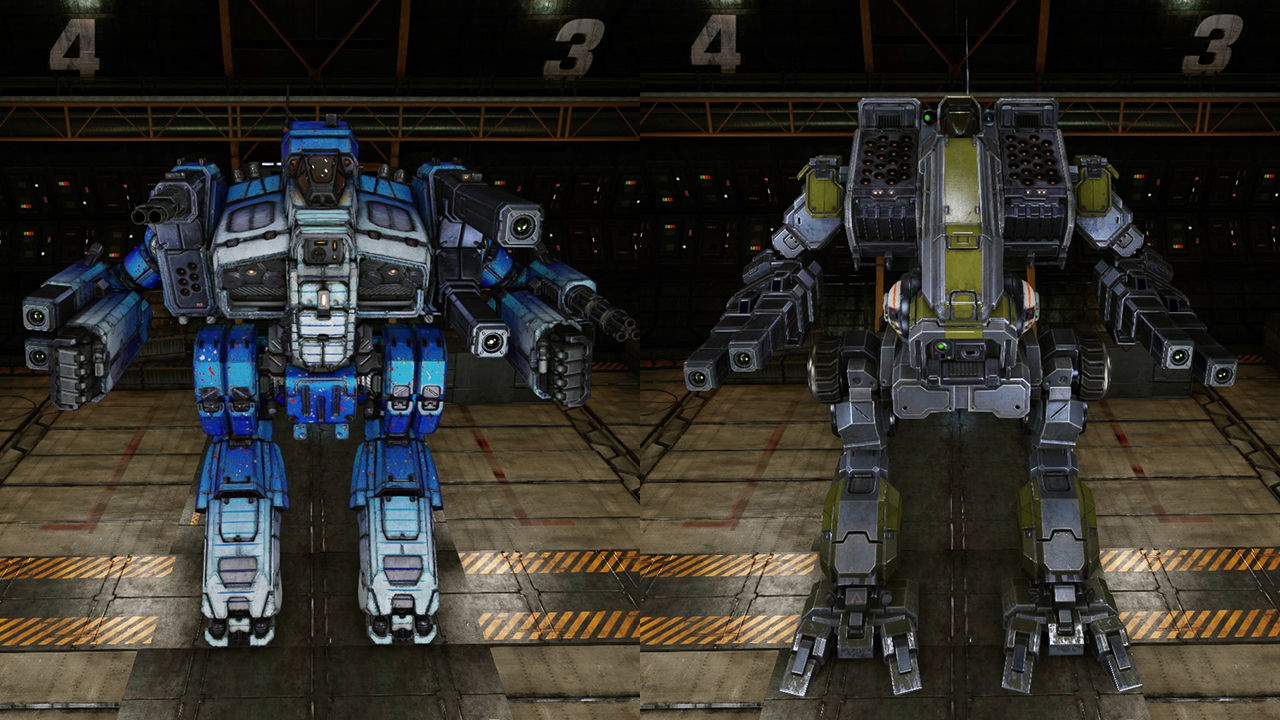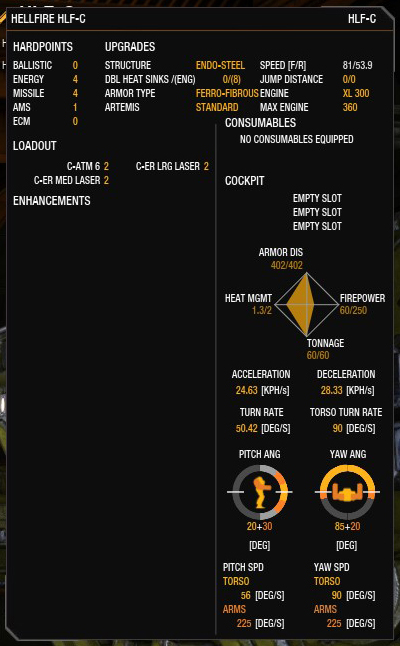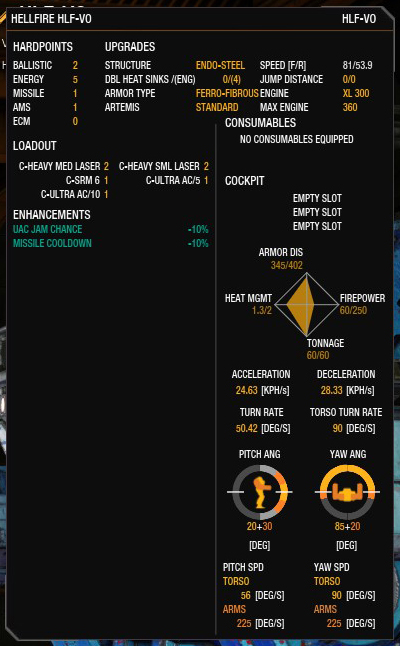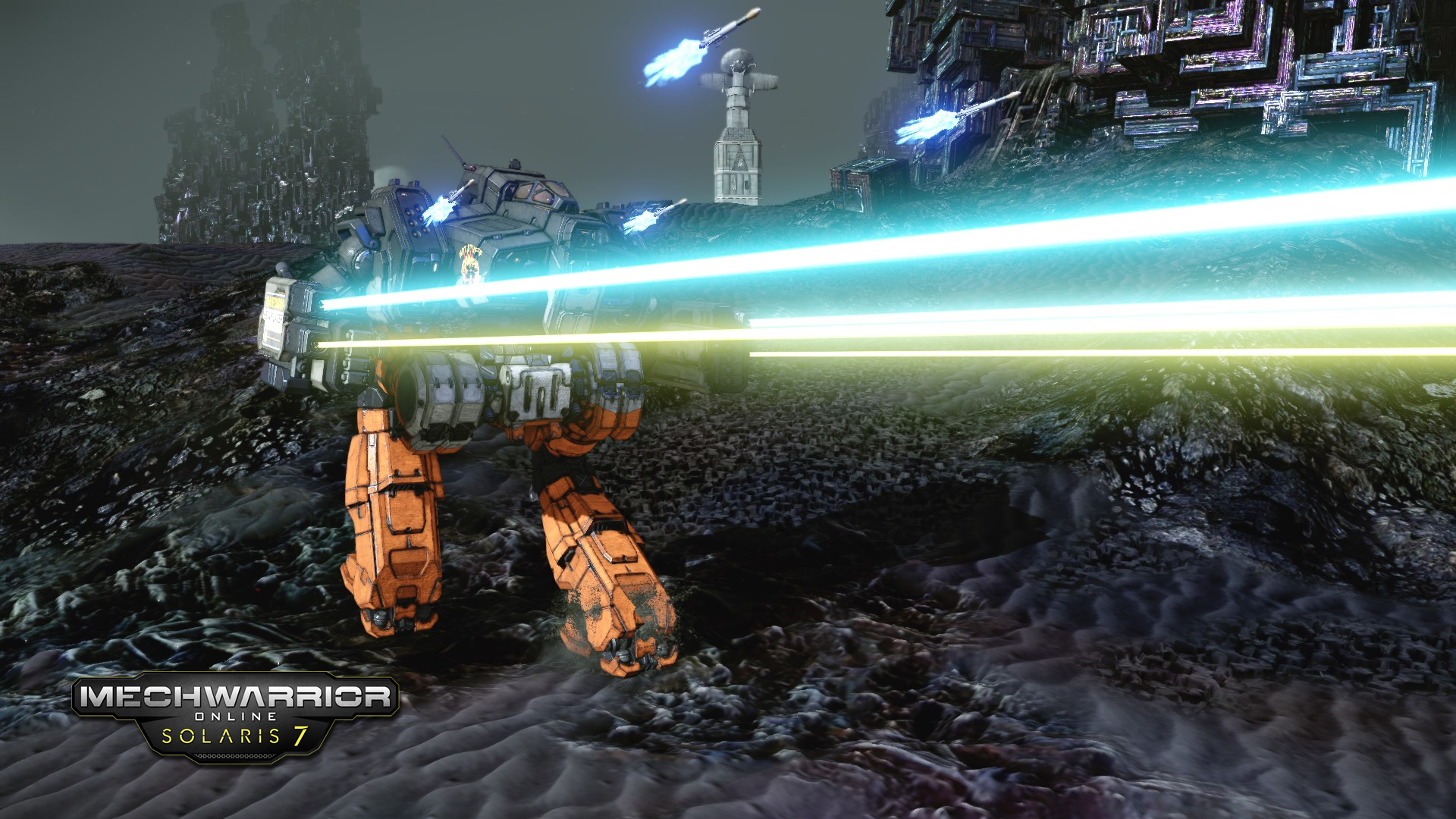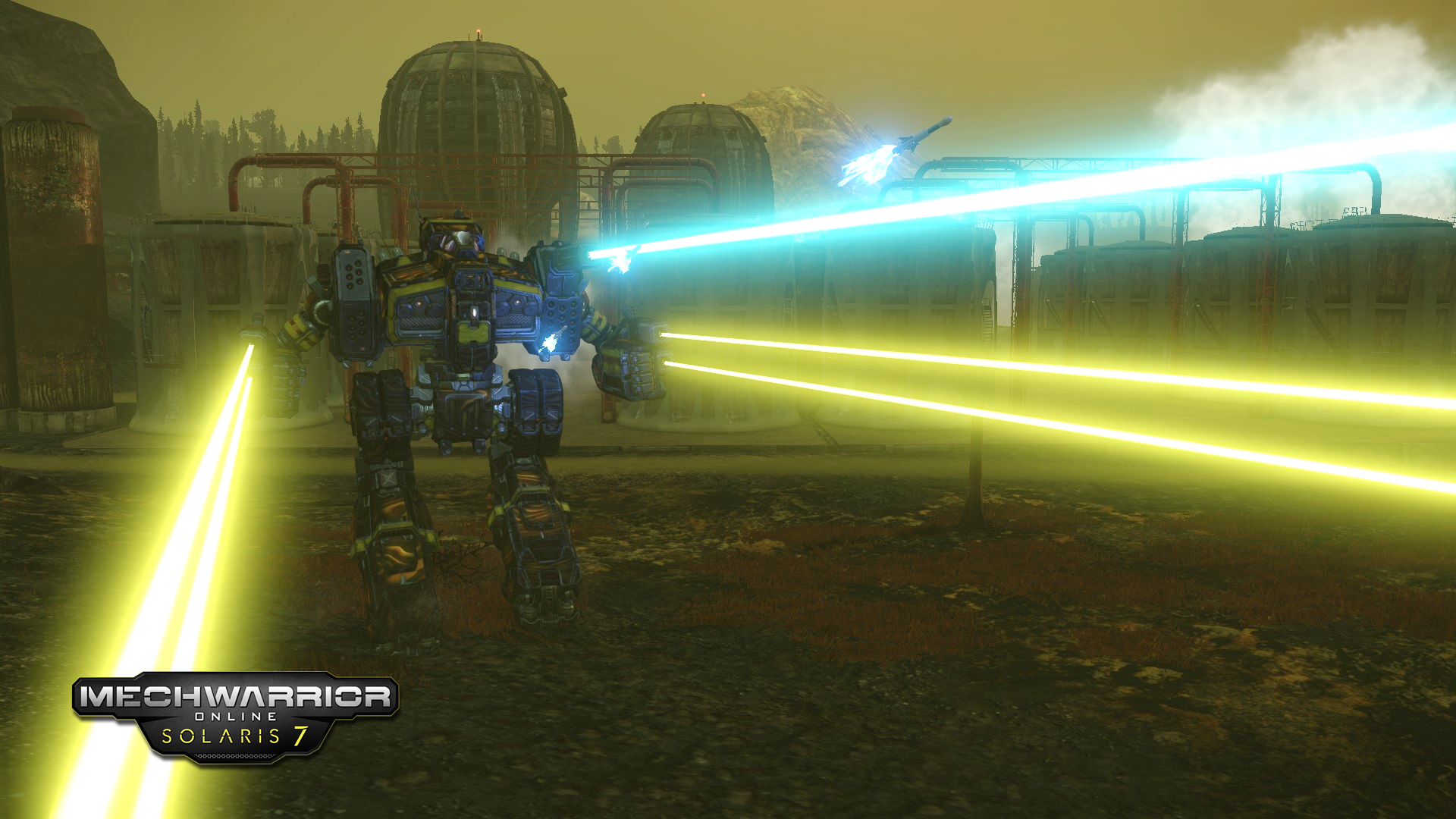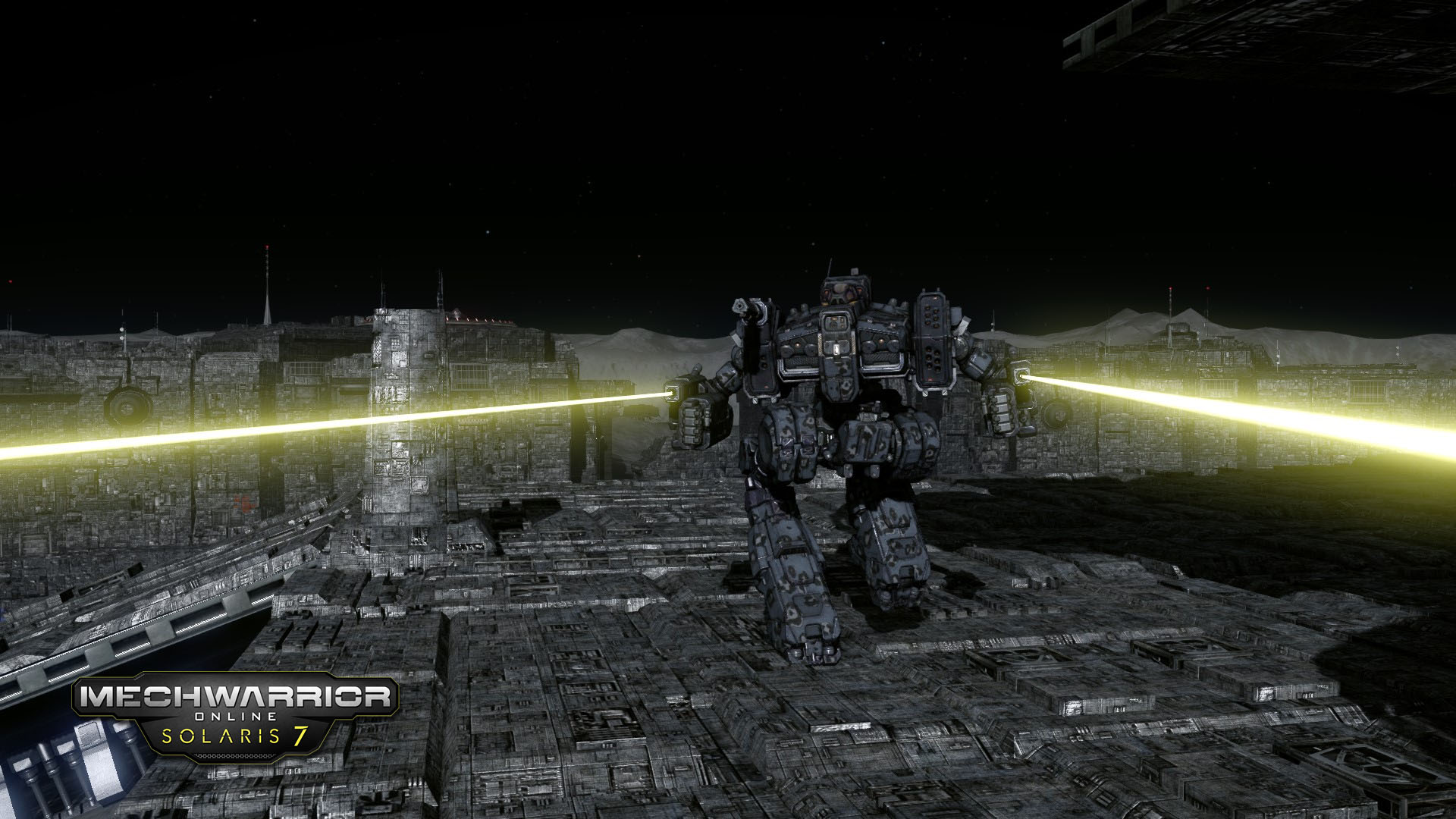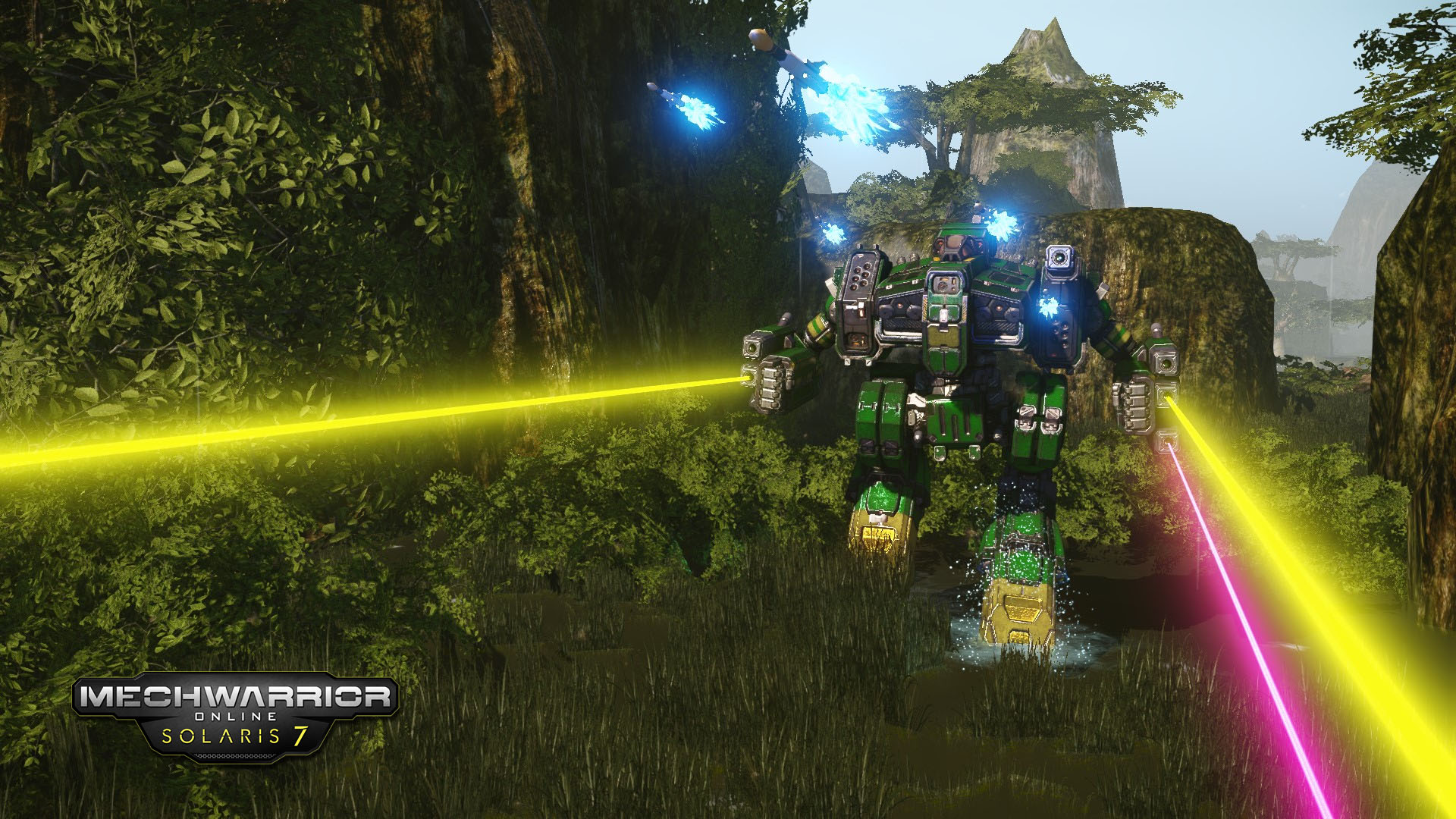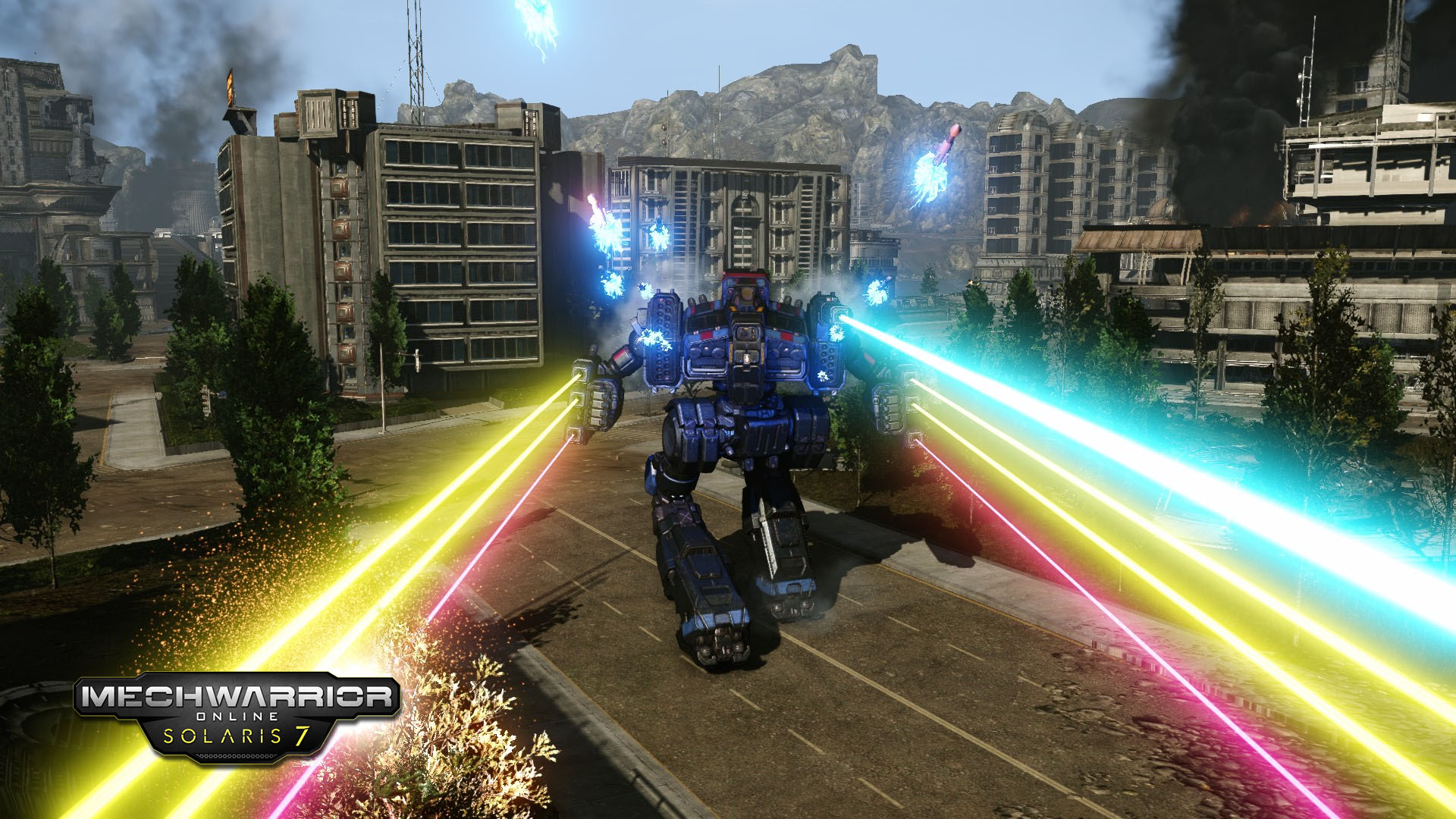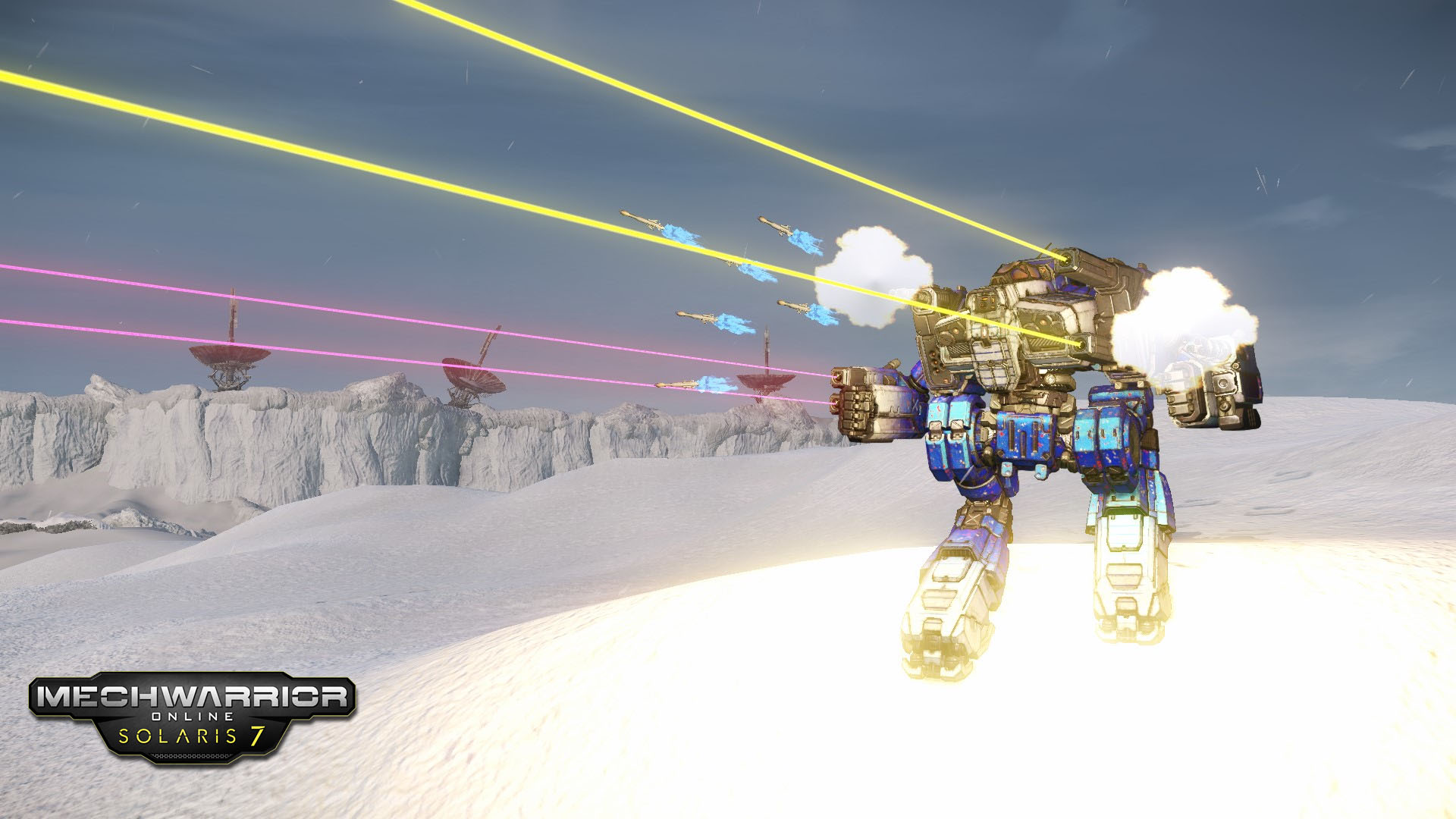 Hellfire: Titles and Badges
STANDARD TITLE:
Hell Fork

BADGE:

COLLECTORS TITLE:
Little Devil

COLLECTORS BADGE:

*Collectors edition comes with both titles and badges