4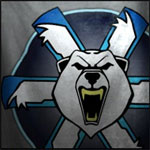 This topic is locked
Posted 06 August 2013 - 04:11 PM
The patch didn't work for me. Anyone else?

---
Posted 07 August 2013 - 02:48 PM
Anyone have any suggestions? I've uninstalled twice, ran the fix, etc. I no longer get the "RSS Feed" error message but it still freezes up on the loading. All I get is "Please Wait". I've put in 3 tickets with zero replies. Any help would be appreciated.

---
---
---
1 user(s) are reading this topic
0 members, 1 guests, 0 anonymous users