Tarl Cabot, on 05 August 2017 - 02:05 AM, said:
AMD actually recommends High Performance when the Ryzen came out. Though they said they would provide updates to better utilize the OS balanced plan, I can not say how that is doing.
https://community.am...md-ryzen-system
As far as I can tell, I updated it when AMD and Microsoft provided it, its been weeks ago, not sure when. Seems to be working just fine. I haven't switched back to the High performance plan yet.
AMD's Ryzen power management plan that aims to improve gaming performance for AMD's new processors is now available as part of a chipset driver update. AMD released chipset driver 17.10 WHQL on Wednesday. The new drivers include
the AMD Balanced Power Plan
, which first became available in early April as a separate download. The new drivers are only available to 64-bit Windows 10, according to
AMD
.
The new power profile included in the update hands greater power management responsibilities to Ryzen instead of relying on Windows.
Ryzen has a built-in feature
called SenseMI that dynamically manages voltage and frequency to improve performance. But to take advantage of SenseMI, the processor needs greater control of power management than the operating system—hence the update.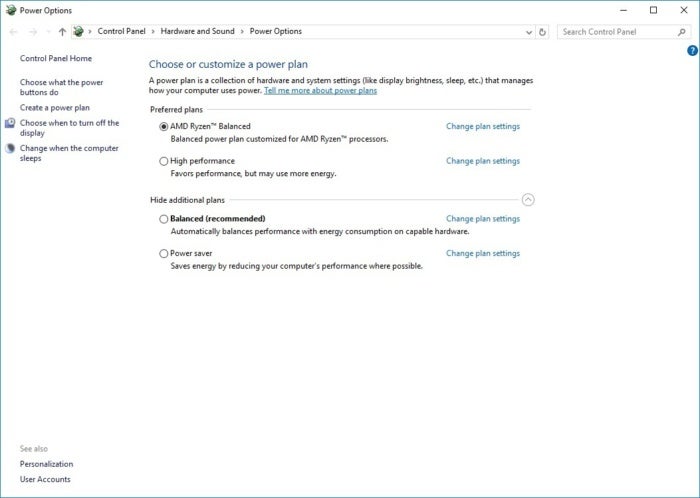 IDG[color=#666666]

AMD's new Balanced Power Plan appears in the Control Panel.
[/color]

The Ryzen Balanced Power Plan also keeps all of the processor's physical cores awake instead of parking some of them allowing for better response times, especially in gaming, AMD says.
[ Further reading: These 20 absorbing PC games will eat days of your life ]

The impact on you at home: Just like standard Windows power plans, the Ryzen Balanced Power Plan will show up in the Control Panel as pictured here. The downside is that Ryzen's new power profile will mean an uptick in power consumption compared to the standard Balanced power plan. Prior to releasing Ryzen Balanced, AMD recommended that Ryzen owners run their computers using Windows' built-in high performance power profile.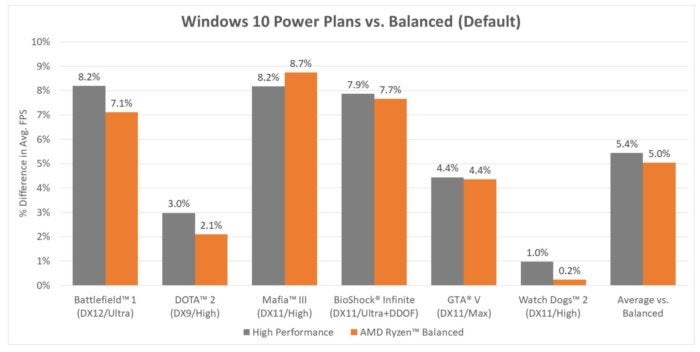 With Ryzen Balanced Power, AMD said it saw a 21.6 percent improvement in performance for
Crysis 3
and a 16.5 percent bump in
Gears of War 4
. Overall, however, most games that AMD tested saw about a 3 to 8 percent bump in performance. We haven't tested Ryzen with the new 17.10 drivers, but our previous
Ryzen gaming tests
did use
Windows' high performance power profile
.
Edited by Bill Lumbar, 05 August 2017 - 02:50 AM.