Okay... Back for the catch-up!!!
---
---
---
Another couple of minutes, on 27 December 2021 - 10:59 AM, said:
Mine has the -(S) moniker on it, but i will be honest, I didn't check to see if the 30% C-Bill Boost was there...
martian, on 27 December 2021 - 11:59 AM, said:
It is really Marauder IIC-A(S) ...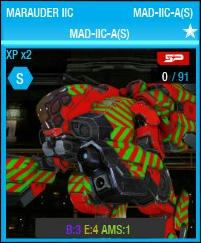 ... with 30% C-Bills bonus.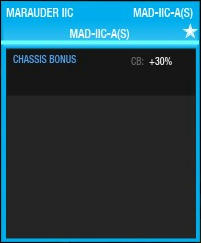 Alright, you both have my Thanks for the information. This puts my mind at ease. I shall unpack it in the near future and enjoy rolling along.
I usually trust the In-Game Event Browser labels over anything else, but I think this has revealed a Bug with those functions where it only shows so many characters and then truncates. Looks like something to be given repairs/fixing to in a future update to the game, and I'll have to couple with the Website Trackers a bit more often for complete information.
---
---
---
Krucilatoz, on 27 December 2021 - 04:05 PM, said:
I got a litle issue when redeeming via web.
There was no notification (the usual you got redeemed item),
the cbill and premium time injected but the mech not available.
After I try to logout and login again those two mech appeared.

I guess that a bug
Yes, you have tripped on a long-standing Bug there with the Website Tracker's "Redeem" buttons. Unless it is the Loot Bags themselves, you'll have to rely on the In-Game Event Browser "Claim" buttons a bit more if you wish to not hit that hiccup again.
---
---
---
And here I go again... Sorry that I was so slow on dropping by!!!
~D. V. "
thankful for being helped regarding the 2021 Holiday Bonus Mechs, and helping others too
" Devnull