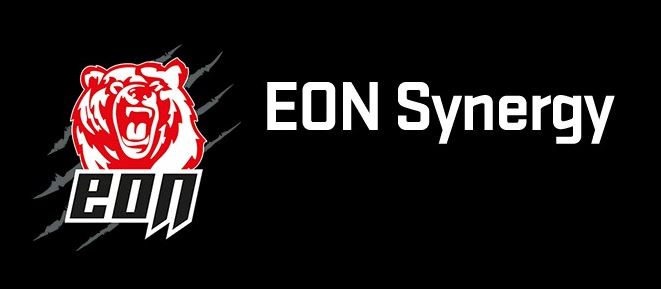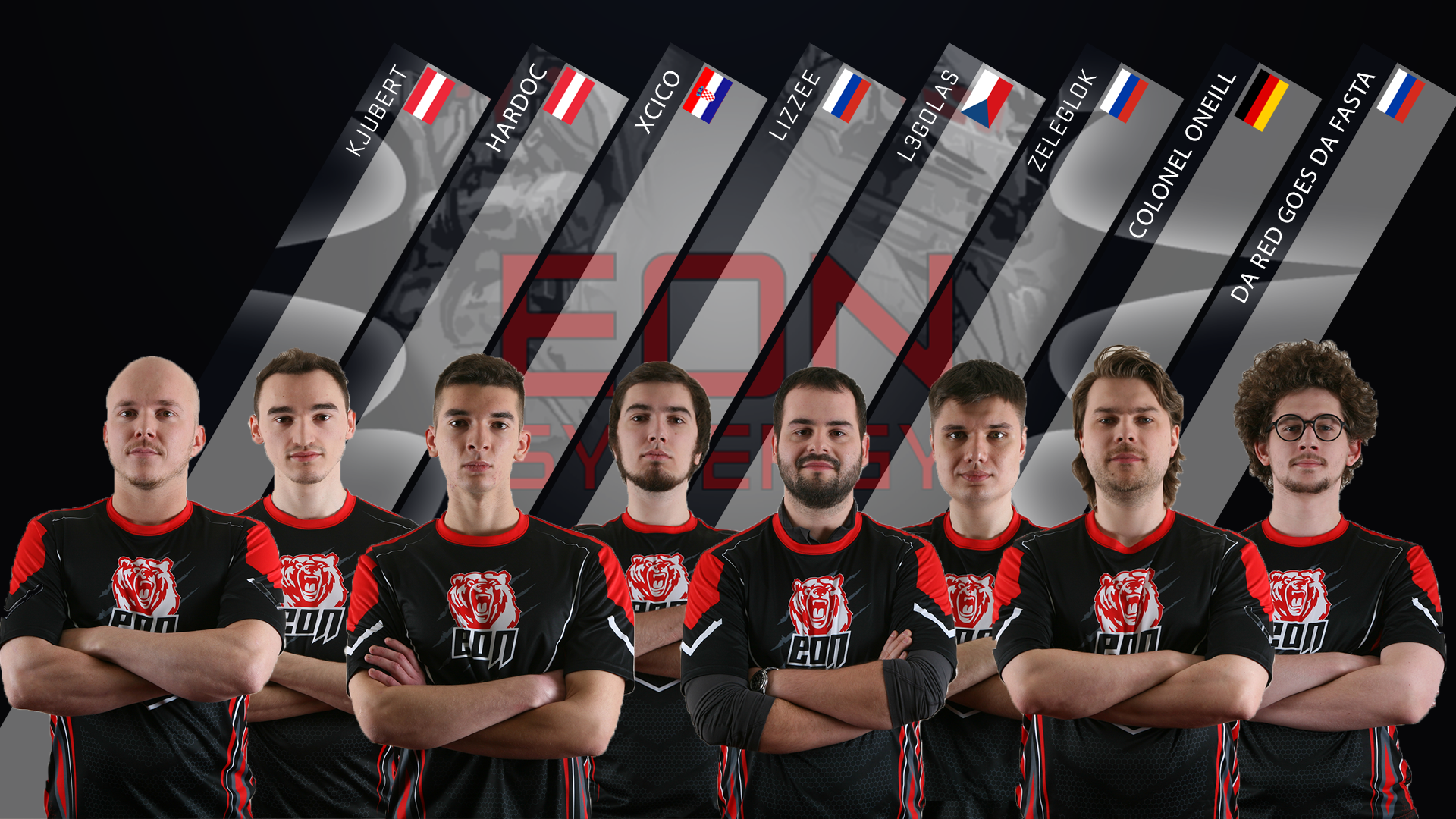 Congratulations to EON Synergy for making it to 2nd place in the MechWarrior Online World Championships 2017! 
Returning from last year's World Championships, EON Synergy proved everyone of their great improvement by highly challenging their competitors during the qualifiers and the Finals at MechCon like never before.
Words from the Shout-Casters:
"EON Synergy was probably the biggest surprise of the tournament to me. I knew they were good, and they had the statistics from the semi-finals to back it up, but they took their play a step further last Saturday. At points in their matches with EmP, they were out-trading the team I think everyone agreed was the best in the world. To me, no one plays the role of a "poke" light mech better than Da Red Goes DA FASTA (EON Synergy team captain) and Hardoc isn't too far behind. That Wolfhound duo was very effective throughout the tournament, and they are fantastic at stepping from behind cover to take a shot and then immediately dropping back into cover before you even realize what happened. As an announcer, the best you can hope for is a close series, and EON gave EmP more of a run for their money than I've ever seen before."
-Mdmzero0
"Eon Synergy improved drastically from 2016. They were able to not only take drops off of EmpyreaL, but a critical round sending the tournament into 'Extra Innings'. I can't wait to see if they can continue to grow as a team and, if they make it to Vancouver again next year, will they secure the #1 spot?"
-Bandit B17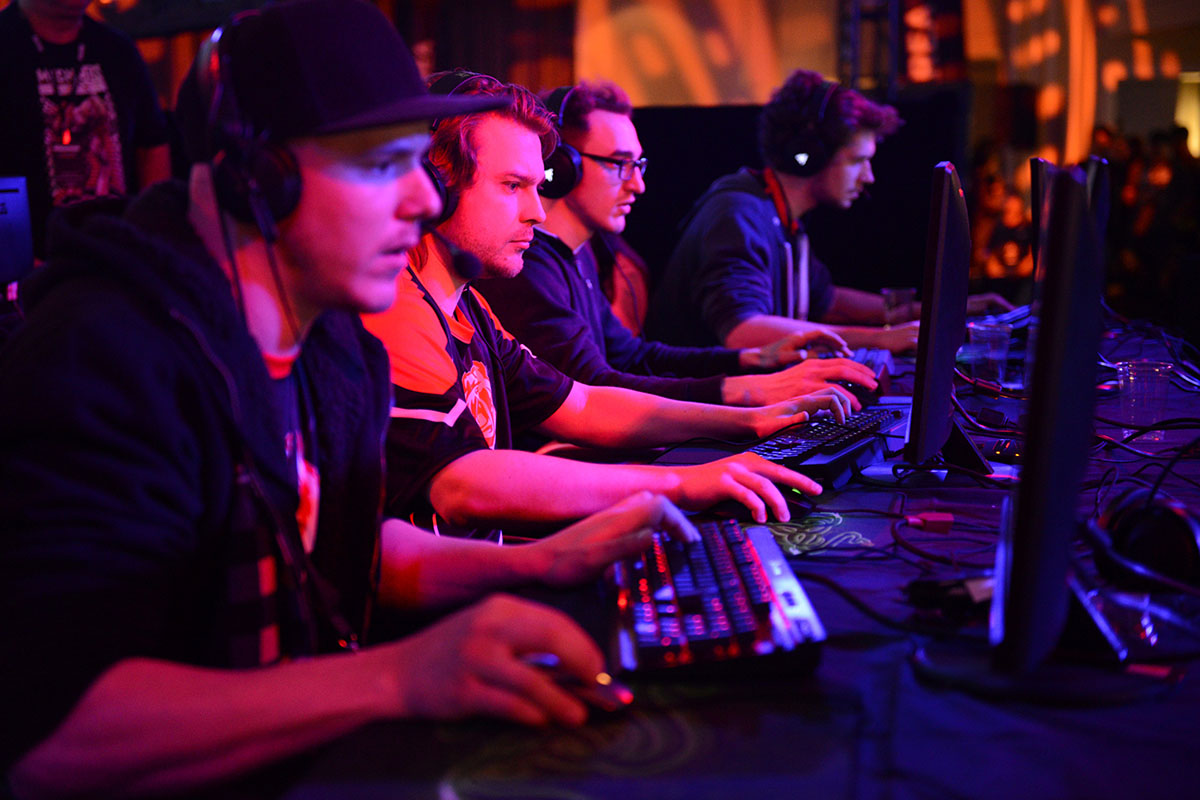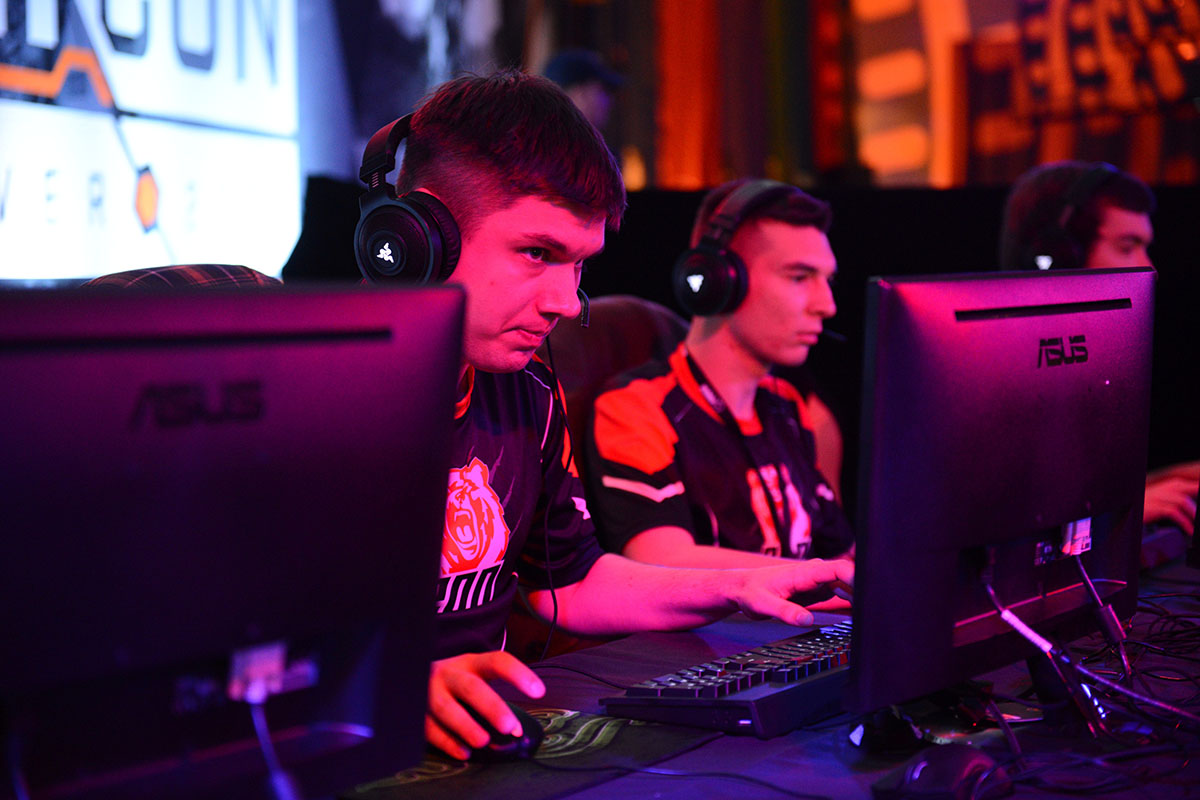 Words from the Referees:
"They know what they are doing and they do it well. I think that many people underestimated them going into the second to last round, including EMP. After winning the first round they played against EMP they seemed to get a little tired and I think that the impromptu break that saw half of the team run off to every corner of the convention sapped them of their momentum. When they came back, they seemed a little disorganized at the start and it took them a bit to pull things back together. That gave EMP enough of a boost to take the win in the final round."

-MechCon Finals Referee

"They showed amazing improvement from last year, their practiced coordination and tactics proved it by not only taking one drop from EMP but managing to win an impressive 3-1 game which has never yet been seen."

-MechCon Finals Referee

"EON returned for their second MWOWC, they looked better and more focused than ever, they had a good energy within the team and even with some members missing from their team roster at MechCon, they still very much appeared to have it together. Like always, they gave everything they had and left nothing behind.
Cannot wait to see what they bring for next year."
-MechCon Finals Referee


"
Started the finals strong with their first win, they seem to be the ones to beat. Going into the next round they felt confident and EMP was a little concerned. As the matches progressed EON started losing momentum and unity. EMP saw this and acted quickly to gain the upper hand. EON tried to rally back in the final matches. It look like it was going to be a rally back, but, they just could not get the unity of the team working. Saddened by the lost they still remained thankful for the chance in the finals."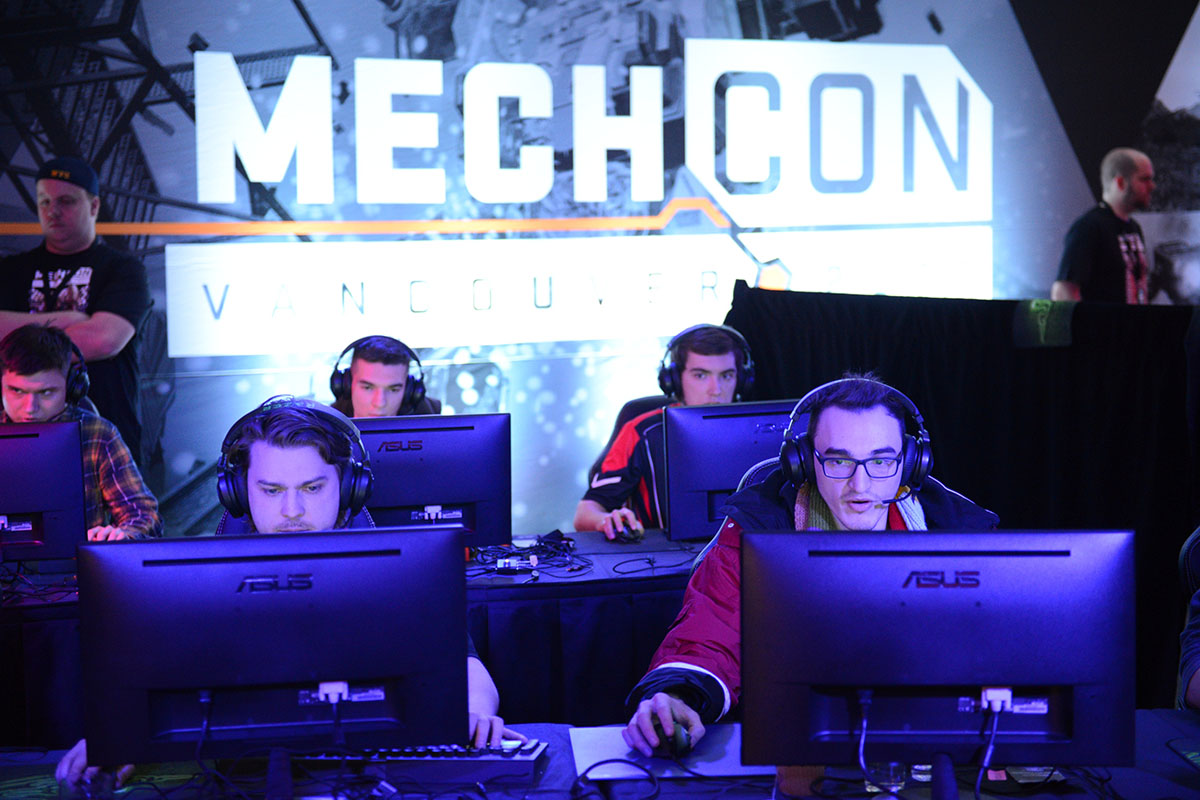 Team Fact:
EON Synergy's team member FunkyCat was originally one of the 8 players meant to be in Vancouver and play in the Finals at MechCon however, only a few days before his flight, FunkyCat was in a car accident where he was sent to the hospital and scheduled for an operation the following day.   Please recover well FunkyCat!!

This is when we immediately booked xCico to take up FunkyCat's spot. On his day of travel, xCico had missed his flight and the entire team urgently chipped in to get him another ticket to get him to Vancouver on time for MechCon.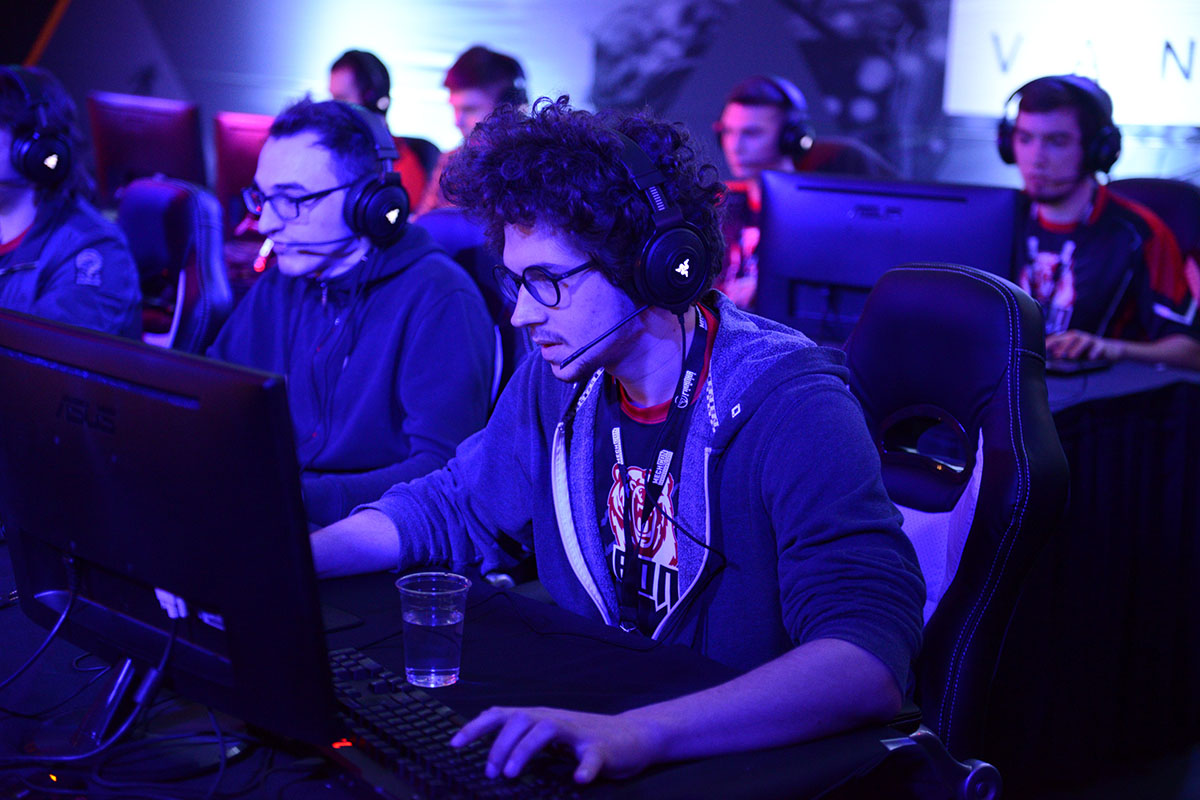 Words from the EON Synergy Team Captain:
"MechCon was very bright with projectors, so we took our 30 minutes break between the matches to refresh by going back to our meeting room and looting lots of food back for our team meetings which was kinda fun.
The best part of all was meeting the players in real life, the team has been through so much drama, fail and wins that it just instantly brought us close together as friends in person, so meeting everyone again this year after a long time was so joyful.
We had faced a lot of problems in reality too, like getting xCico a last minute ticket at 1 AM. But overall, when we are all in Vancouver we really feel like part of a true team."


-DA RED GOES DA FASTA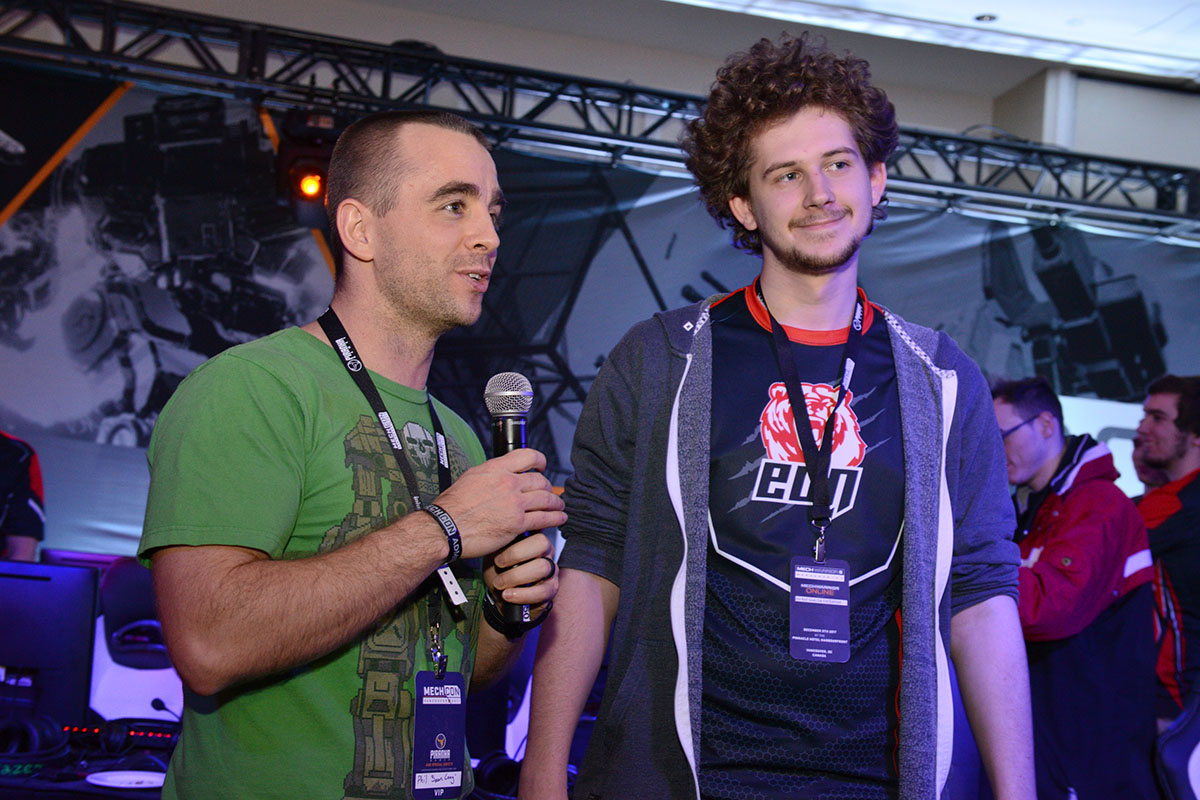 Fun Team Facts:

EON Synergy was formed in Winter 2015 which was originally team VRGD. EON was founded by DA RED GOES DA FASTA, xCico and Oldhasu.
The majority of the team is merged from different units. Lizzie, Colonel Oneill and Kjubert are the newest members of the team and had their first time trip to Vancouver for the World Championship 2017 Finals.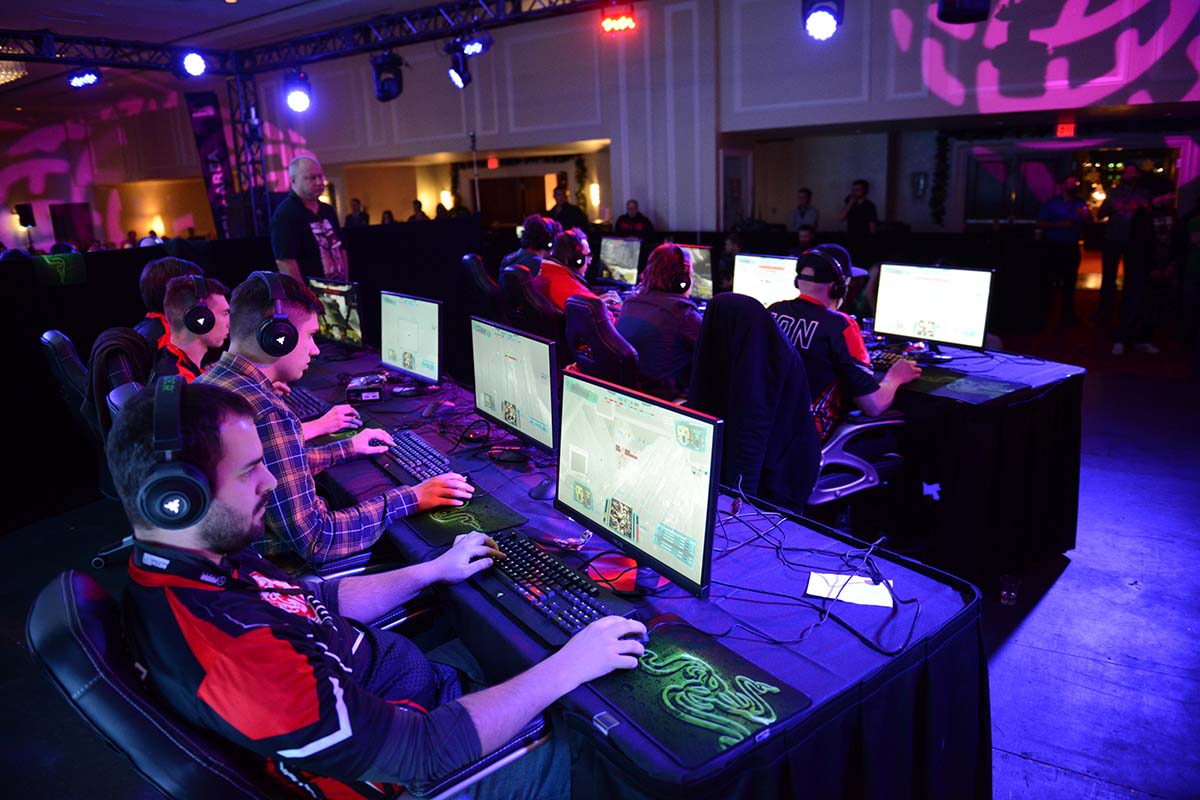 Words from the EON Synergy Team Members:
"First of all I wanted to say special 'Thank you' to PGI HR department, Jesse did a great job helping our team when I broke my rib and EON had to substitute me with xCico...

And xCico misses his flight. No, no, no, just imagine: I have my rib broken, my spleen is also hurt and I personally hate myself because I failed, what can be worse?


[7:00 AM] (the day before the finals) DaRed is calling me from Vancouver : "[censored] Cico missed his flight!!! Check the skype as soon as possible". Cico was in panic, DaRed was in panic, Lizzee and O'Niell ordered second portion of beer.
[8:30 AM] Me and Kjubert are booking the last available flight to Vancouver(with 3 stops). 23 hours later Cico successfully arrives at Vancouver. Back then I wanted to see this world on fire. But still, seems like all ended good I was watching games on a stream and even called DaRed between the drops (you can see it on a record tbh ) to say that they screwed up with lances on Tourmaline."
-FunkyCat
"Mechcon 2017 was an awesome experience. It was so nice to finally meet the team, staff and all the MechWarrior players out there.
Lately we actually had some ups and downs in the team, and the atmosphere was not always the greatest.
At the finals though, the players in our team were in a great mood and super positive. I had a lot of fun and good laughs.
In fact, everybody at this event was super friendly and nice, I liked it a lot.
I really appreciate all the support and cheering from everybody. Big thanks to the crowd and the people on twitch streams.
I wish there would have been more time though. Looking forward to Mechcon 2018!!!"
-
Kjubert
"This years's finals was the first time I've ever played on stage and it was amazing. We had a hard time preparing for Vancouver since all EU teams refused to scrim with us and we didn't have the roster to field proper 8v8 internals so we had to invite basically anyone willing to help(mostly PHL, AS and WDMC guys). Huge thanks to them - you guys helped us a lot. Still I, and probably some other team members came to Vancouver somewhat un-confident in ourselves since I felt that we practiced a lot less than the other 2 finalists. But all my un-confidence, I was blown away after our decisive victory against 228 BW in the first round. We finally acted as a team and communicated properly, which was always our weak point. I'd also want to mention our series with EMP - these were the best games I've had in MWO.

We knew how EMP would play and tried to adapt to their strats, but didn't manage to do so in Round 2. We made some more adjustments and it finally paid off in Round 4, which we won pretty convincingly, but sadly couldn't keep up the pace in Round 5 due to exhaustion. Overall I'm pretty satisfied with our performance. We gave EMP a good run for their money - the overall score being 5-7. That's something nobody before us ever managed to do, I believe. Huge props to EMP though - their ability to adapt on the fly is really good and they rightfully took first place again.
Anyway, thanks to PGI for hosting this event. It was fun, I've met some great people, played some top tier MWO games and some MW5. See you next year, hopefully!"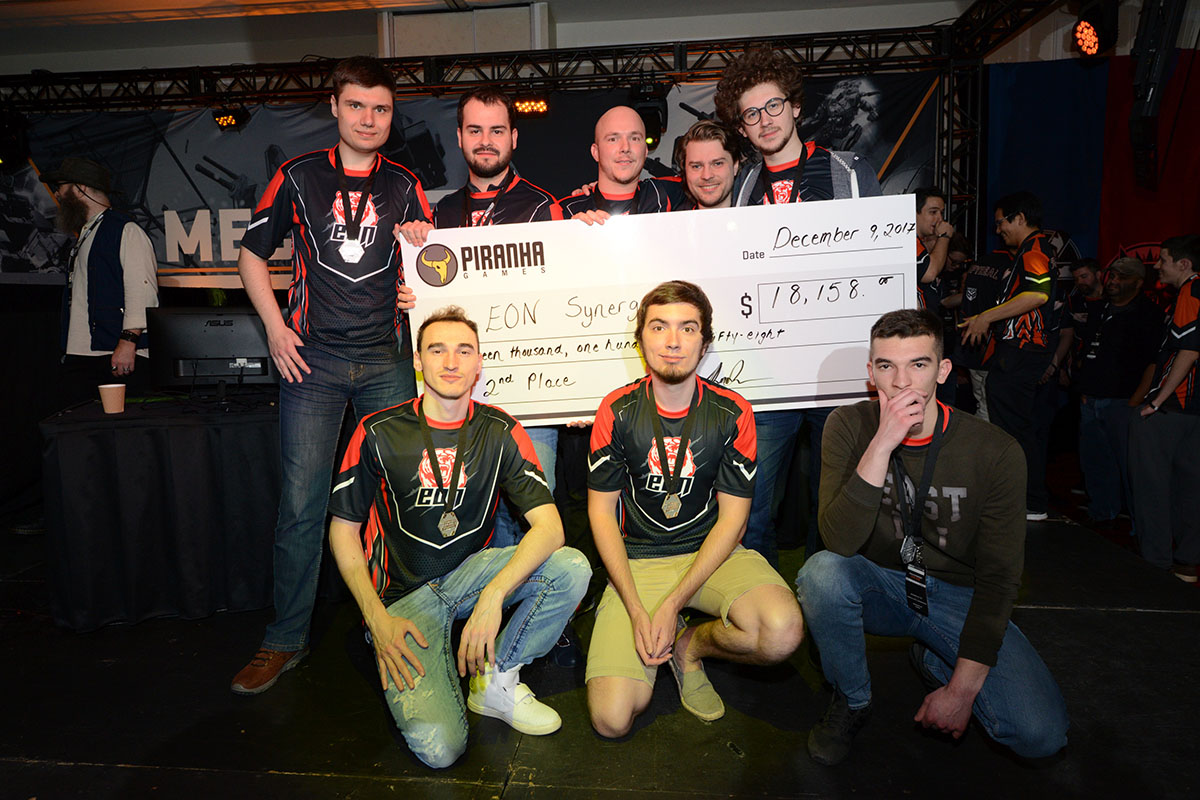 What they returned home with:
- $18,158 USD (30% of the Prize Pool) split across the team
- 8 Razer Kraken Headsets
- MWOWC 2017 Silver Medallion
- Team Custom MWOWC2017 Silver Warhorn
- Team Custom Decal
- Team's full name Decal
- Silver MWOWC2017 Decal
- Silver MWOWC2017 Title
- Silver MWOWC2017 Badge
- Silver MWOWC2017 Trophy Cockpit Standing Item
- Silver MWOWC2017 Medallion Cockpit Hanging Item
- 6 Mechbays per player
- 35,000 MC per player
- 60,000,000 C-Bills per player
- 3 Ultimate tiers from their choice of Mech Pack(s) per player