Protect your treasure with the 75 ton Dragon Fire! This powerhouse features excellent hard points, high mounts, ECM, good speed and geometry. You know a mech is good when it's often the villain's mech of choice.
An interesting thing to note is the Dragon Fire is actually part of the Marauder family of mechs but it is quite different of course.
What separates it from other 75 tonners are it's cockpit height arm mounted ballistics combined with torso lasers as well as a potentially excellent profile from all angles. The only thing it really lacks is serious variant variety but with clever HP inflation I think it'd be easy to separate the variants from each other more than quirks can.
Sarna page:
http://www.sarna.net/wiki/Dragon_Fire
This mech was quite a challenge so I'd like to give an extra big shout out to the artists that have salvaged this mech from it's Tro art. (The angle just doesn't show off the mech)
By jjm1 or user000000000001
https://www.devianta...ser000000000001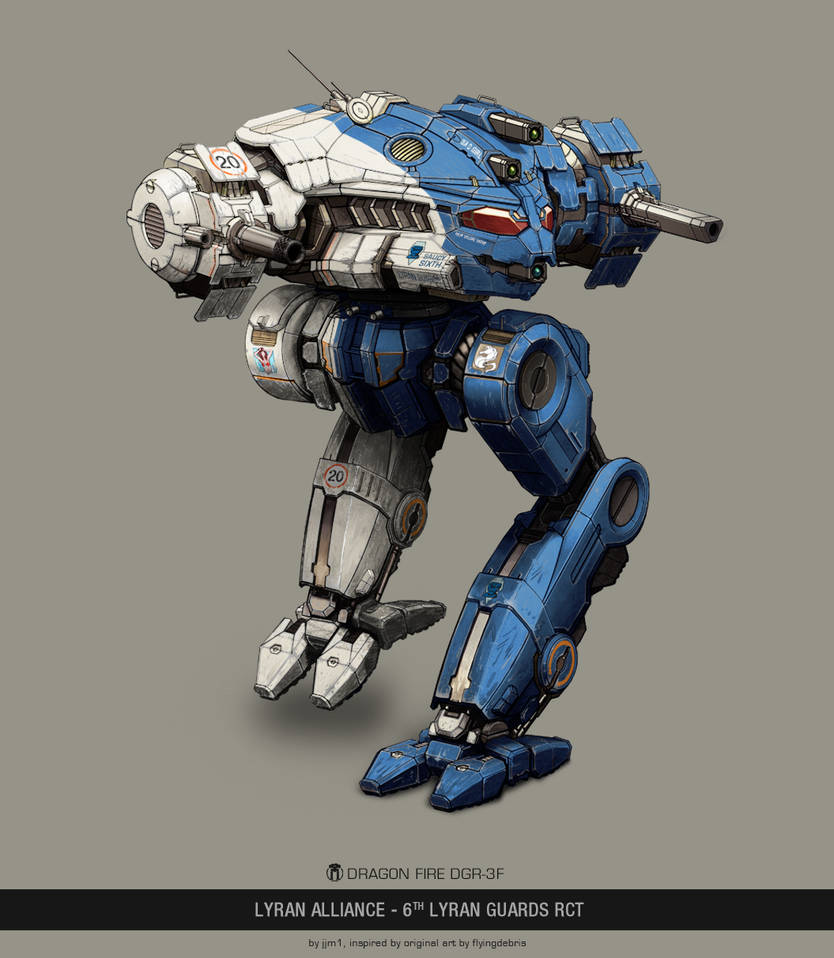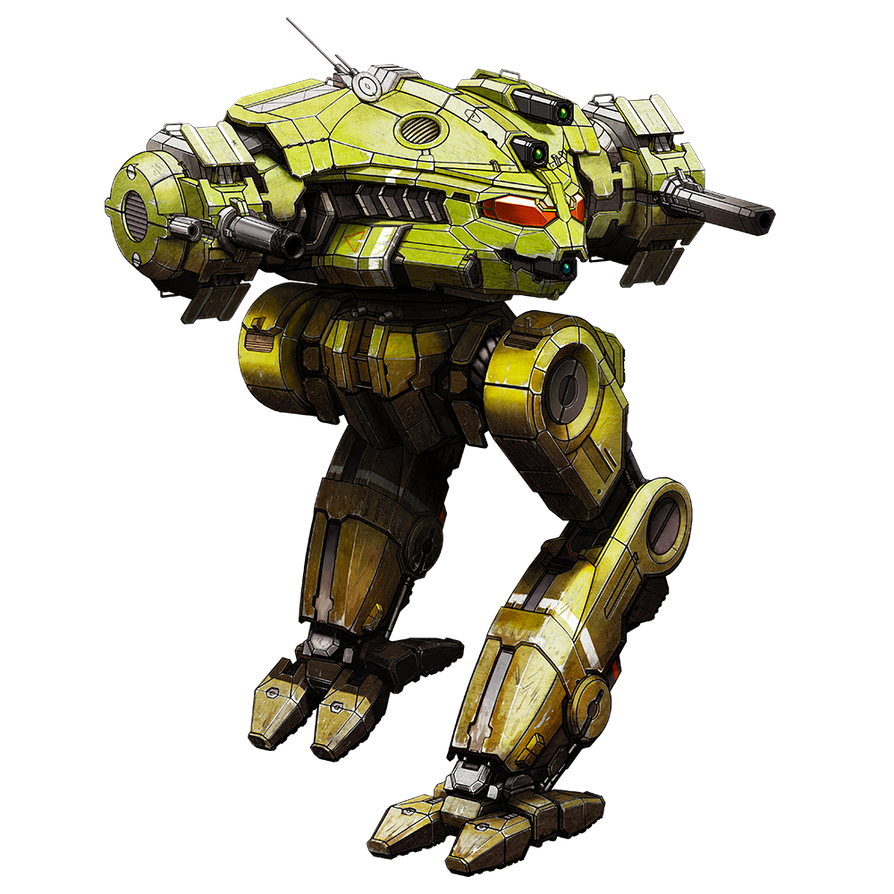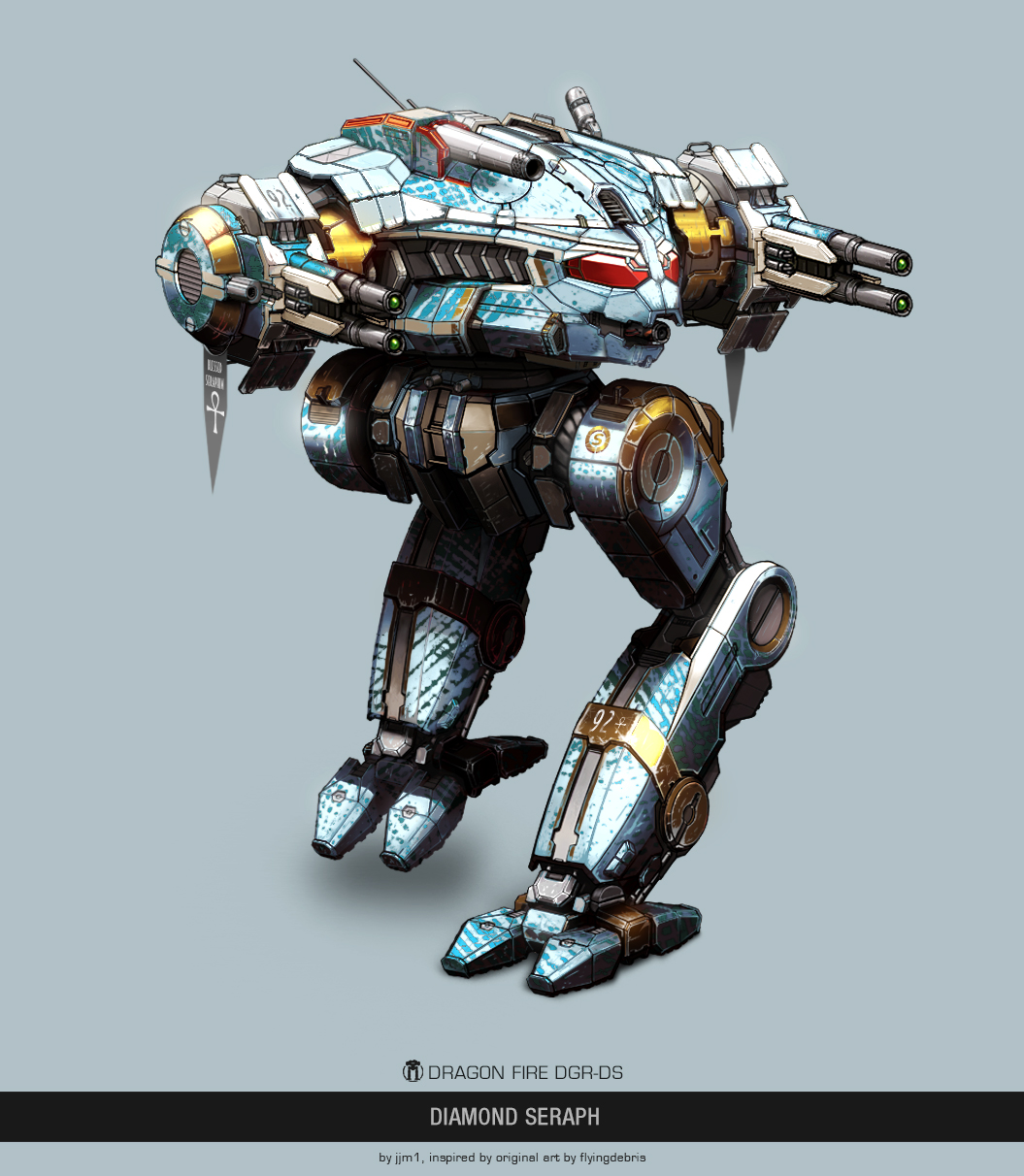 By GiorgioEspinos
https://www.devianta.../giorgioespinos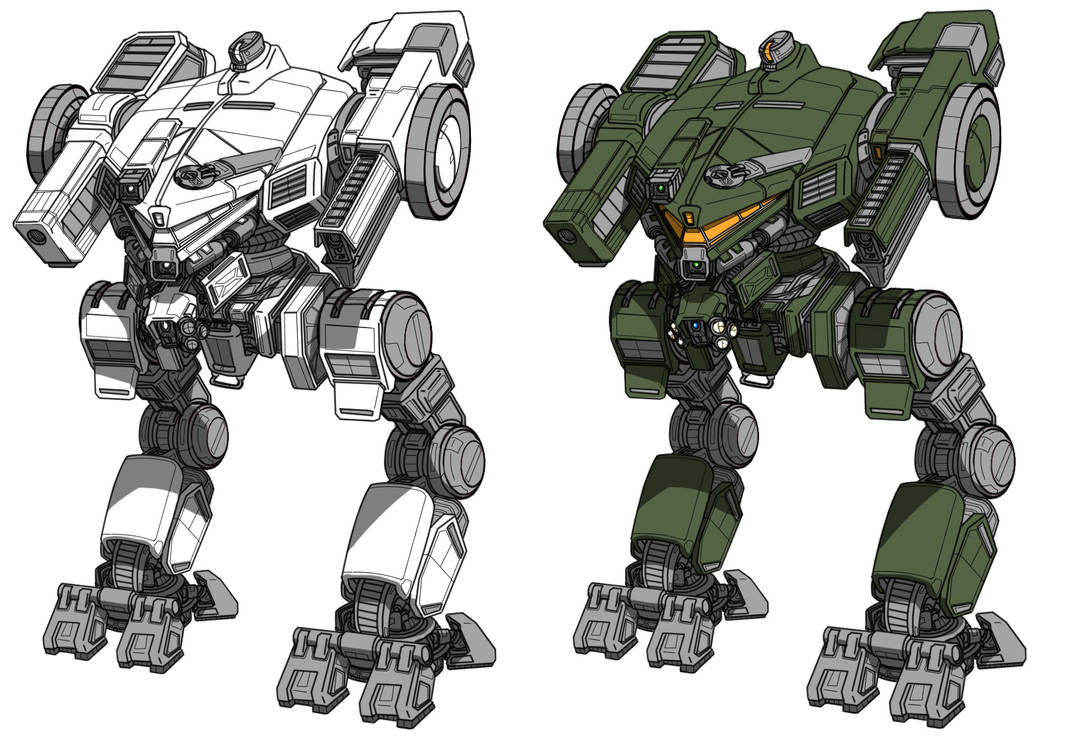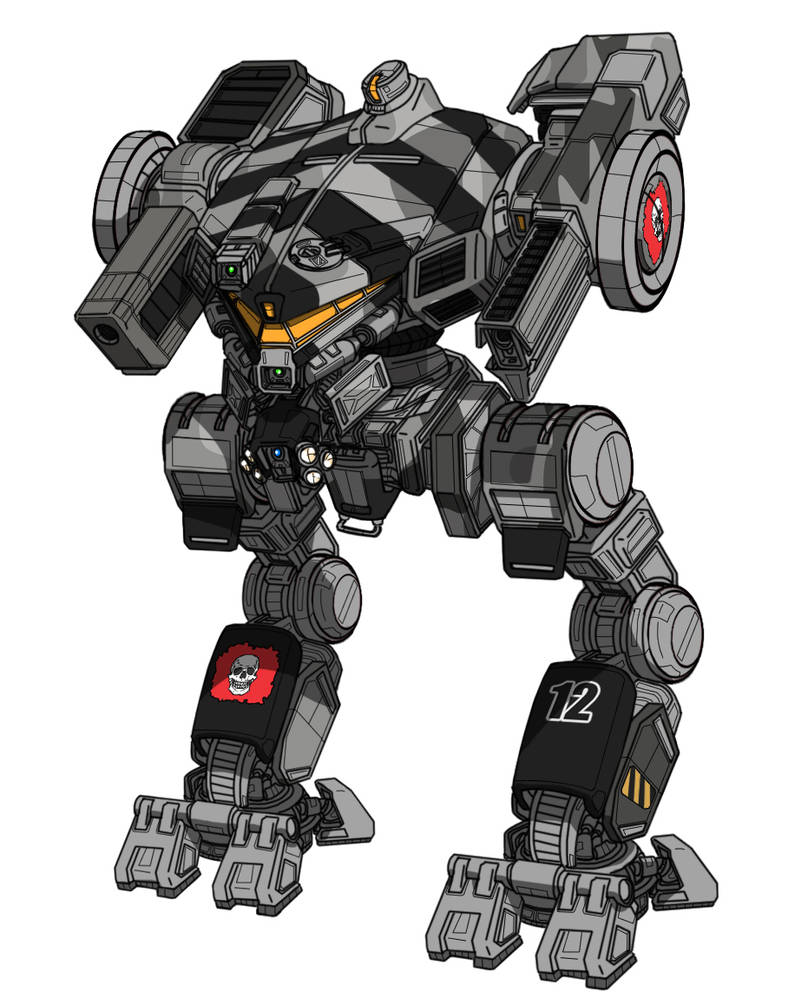 By Shinypants/Alan Blackwell
https://www.deviantart.com/shinypants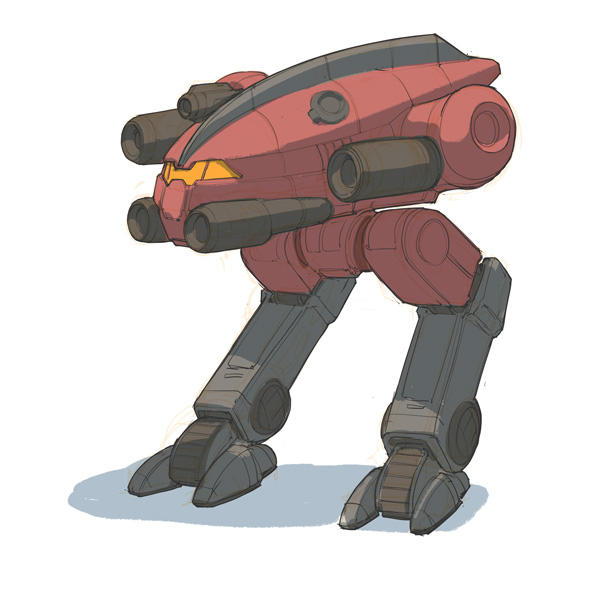 By Bishop Steiner
https://www.devianta...m/bishopsteiner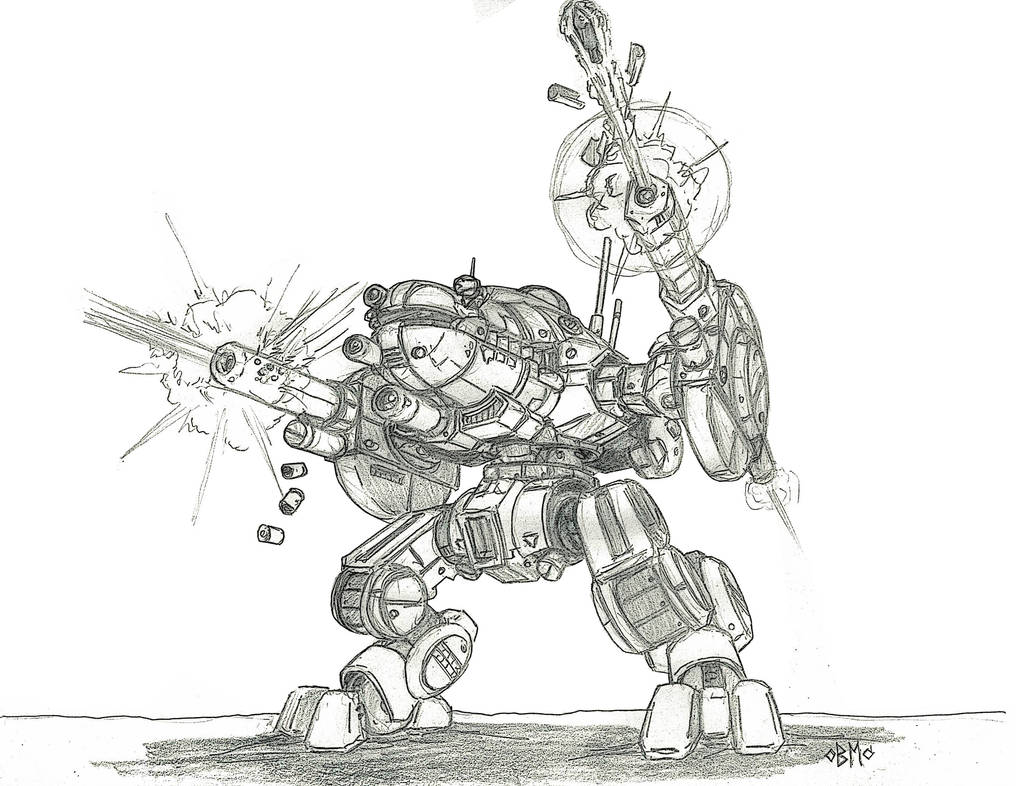 By Fed0t
https://www.deviantart.com/fed0t
Dragon Fire mini (Yeah it's ugly, I prefer the art that's been done on it. It's not exactly PG haha)
(So lewd)
A big thank you to these guys for their amazing work making this ugly duckling into a swan and what's even better is there is even more amazing artwork in the works so be sure to check back for them.
What do you guys think would be a good hero for it? There are two lore hero variants to draw inspiration from but of course maybe something more interesting could be done.
The first is the 7FC Gregory. This belongs to Precentor Gregory Kishimoto, commander of the 37th Division
http://www.sarna.net..._(Word_of_Blake
)
It's equipped with several pieces of equipment that aren't in game like a small cockpit but it would be a great basis for a sort of "reversed" variant with ballistic torsos and energy arms.
The second lore hero is the Searcy, a Solaris gladiator's mech.
http://www.sarna.net.../Michael_Searcy
This one was based on the base variant, the 3FC, but removes the ECM, swaps the gauss rifle for a light gauss, changes the lbx10 to an lbx20 and got an LPL in there as well. I don't think it offers any specific changes but of course it can just be the theme for the hero variant.
For MW5 this mech could be part of a response to the Clan invasion DLC as it comes out just in time for operation Bulldog.
There are only 4 non-hero variants so what kind of variant do you think would fit the Dragon Fire? My thanks go to FupDup for the breakdown of the variants.
If you like this mech be sure to support it here on the forums, on Reddit or by tweeting Russ. You can vote for it in polls, "like" the OP and post your support on this and other relevant threads.
Vote here:
https://mwomercs.com...mech-pack-poll/
Reddit pages:
-
https://www.reddit.c...n_fire_support/
-
https://www.reddit.c...n_fire_support/
-
https://www.reddit.c...n_fire_support/
NGNG thread:
http://www.nogutsnog...hp?topic=4745.0
Edited by TheArisen, 14 June 2019 - 07:34 PM.