Cathy, on 30 December 2013 - 05:27 AM, said:
I don't disagree with what your saying, but when the lore was originally made, it was nearly a complete rip off of gundam and just about every robot manga that came from Japan (not crusher joe) where they were big giant metal ninja, westernising the machines and making them operate more 'realistically' is the big step that makes battle tech more 'sensible'.
You've got it backwards; the BT
Locust
is actually the "Ostall" from
Crusher Joe
, while none of the Unseen(/Reseen) are based on any mecha from any of the Gundam series.
Also, what you're calling "western mecha" (that is, the "non/barely-humanoid (sometimes-)walking tank" type, as opposed to the "nimble humanoid" type) are not so exclusively "western" - as demonstrated by the Ostall from
Crusher Joe
(novels in 1979, animation in 1983), the Tomahawk Destroid (upon which the BT
Warhammer
is based) & the Phalanx Destroid (upon which the BT
Longbow
is based) from
Macross
(original airing: Oct. 03, 1982), and the tracked-and-exclusively-cannon-armed Guntank (from the original
MS Gundam
; original airing: April 07, 1979).
Also, the "Gears" from
Heavy Gear
(original publishing: 1994) are blatantly ripped-off from the "Armored Troopers" from
Armored Trooper VOTOMS
(original airing: April 01, 1983) - same size, same ingress/egress method, similar weapon types & placement, and even the same "skates in the heels" gimmick.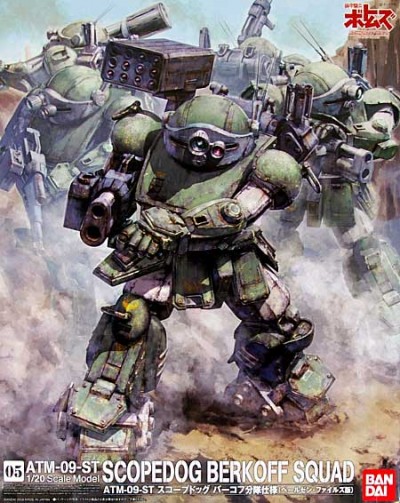 As they say, "there is nothing new under the sun".
Edited by Strum Wealh, 30 December 2013 - 09:03 PM.