Made some screengrabs from the teaser to indentify some of the cockpt systems. Feel free to comment IF you're a Developer
.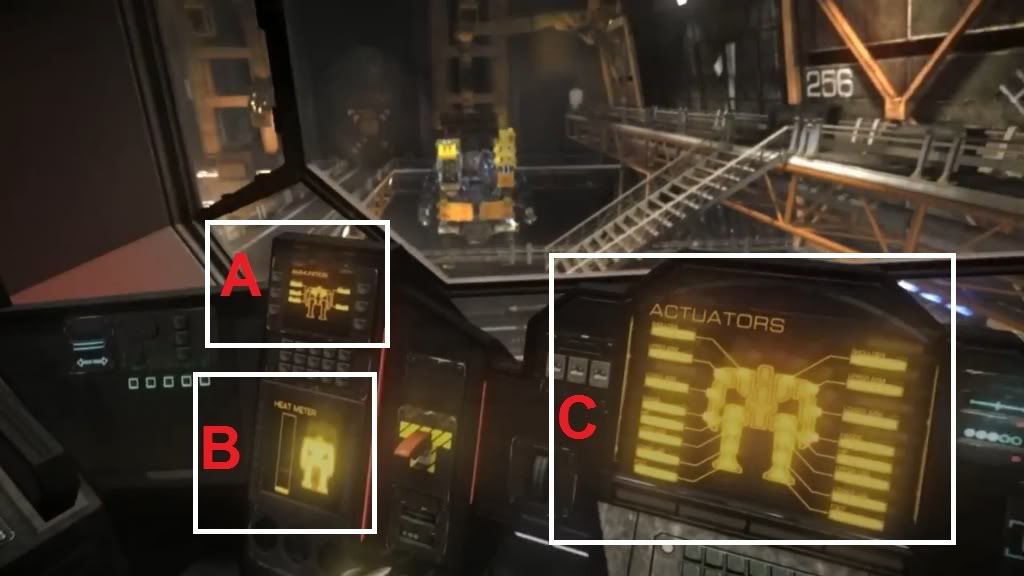 A: Secondary Ammunition Status Monitor (MFD)
B: Heat Status Monitor
C: Actuator Status Monitor
D: Sensors Status Monitor
E: "Killboard" Monitor
F: Systems Status Monitor (
from top to bottom
:
Reactor, Gyro, Life Support
)
(Above Text Messages Monitor?)
G: Primary Ammunition Status Monitor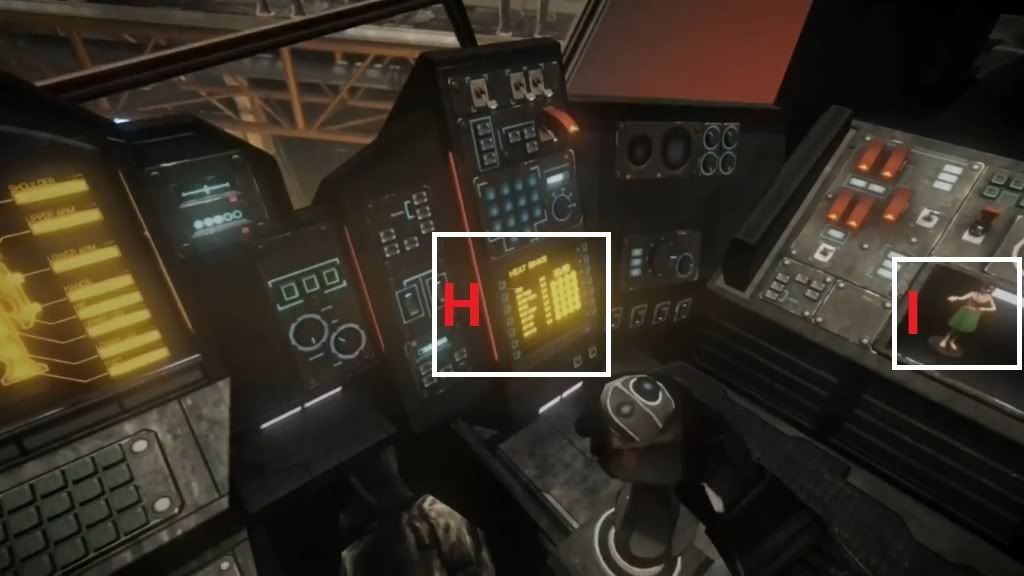 H: Heat Sink Status Monitor (MFD)
I: Custom Ground Vibration/Movement Indicator (in Hula Girl™ Shape)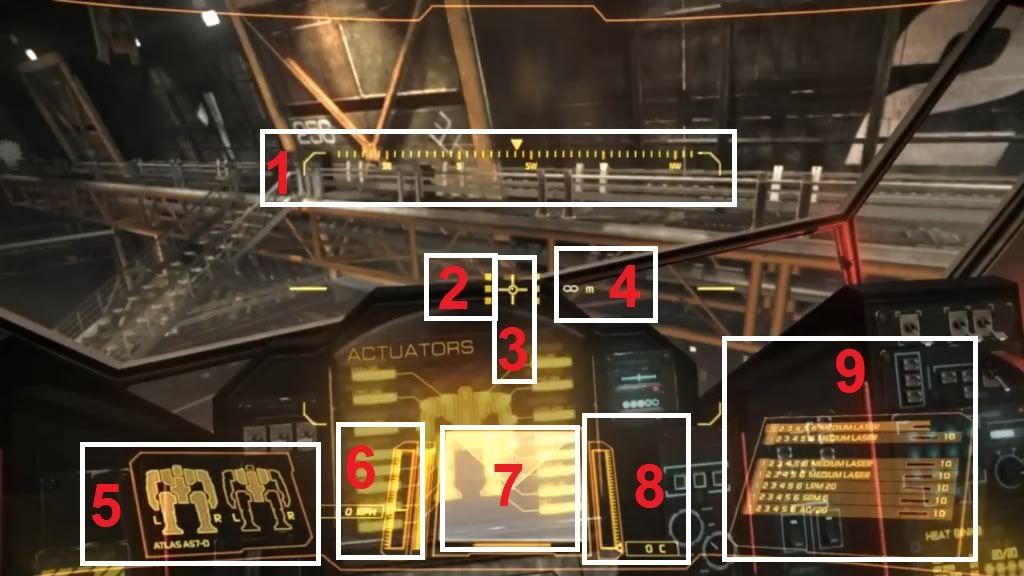 Head Up Display (HUD) [
projected on the Neurohelmets' Viewplate
]:
1: Heading and Target Bearing Indicator
2: TIC* Status Indicators (*T
argeting
I
nterlock
C
ircuit
["
Weapon Group"
] )
3: Targeting Crosshair
4: Range Indicator
5: Armor Status Display
6: Speed Gauge
7: Sensor Data Display ("
Minimap"
)
8: Heat Gauge
9: Weapon Status Display
Edited by Arnold Carns, 01 March 2012 - 08:59 AM.